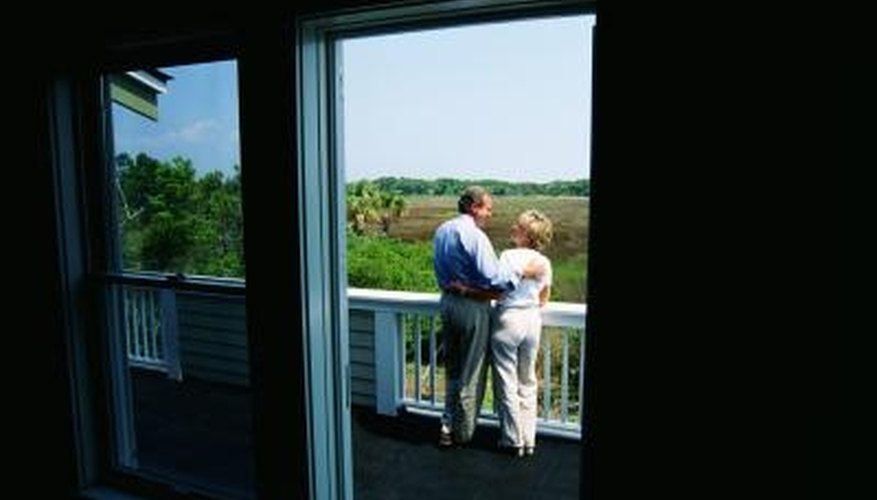 Pocket doors connect to a track mounted to the lower surface of a door's lintel, and use wheels to roll smoothly in and out of the wall. Modern pocket door hardware is often made of plastic and may break, crack or bend after regular usage. If the hardware is damaged, you will need to remove the door from its track in order to replace it.
Roll the pocket door into its closed position so that as much of the door is exposed to the room in which you're standing as possible.
Stand in front of the door. Grasp it by its left and right edges and pull it gently toward you.
Lift the door to detach the rollers from the track, then pull the door out and away from its pocket.
Tip
Use a friend to help you if your pocket door is made of a heavy material like solid wood.