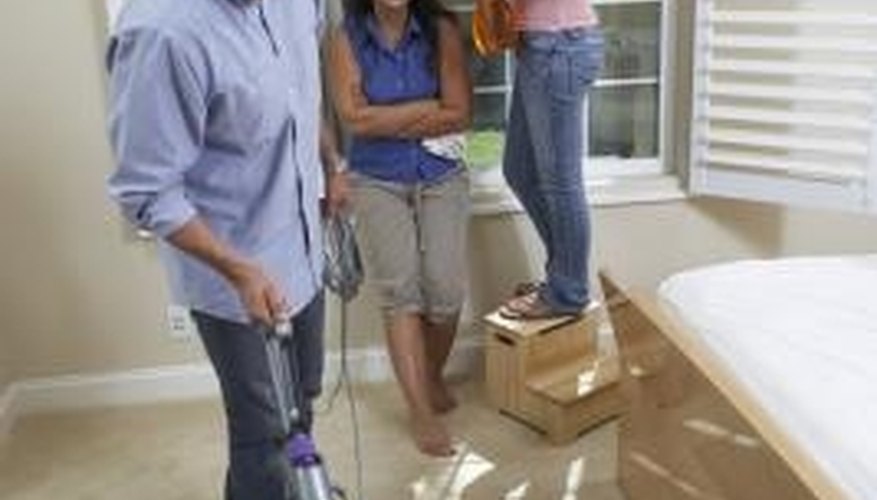 However, when bad odors develop in your vacuum cleaner, maintenance is in order. Simply emptying your vacuum's bag or canister may do the trick, but to ensure the odors do not soon return, a complete cleaning of your vacuum cleaner is in order.
Wipe down the exterior of your vacuum cleaner with warm, soapy water. Use a toothbrush to scrub the nooks and crannies.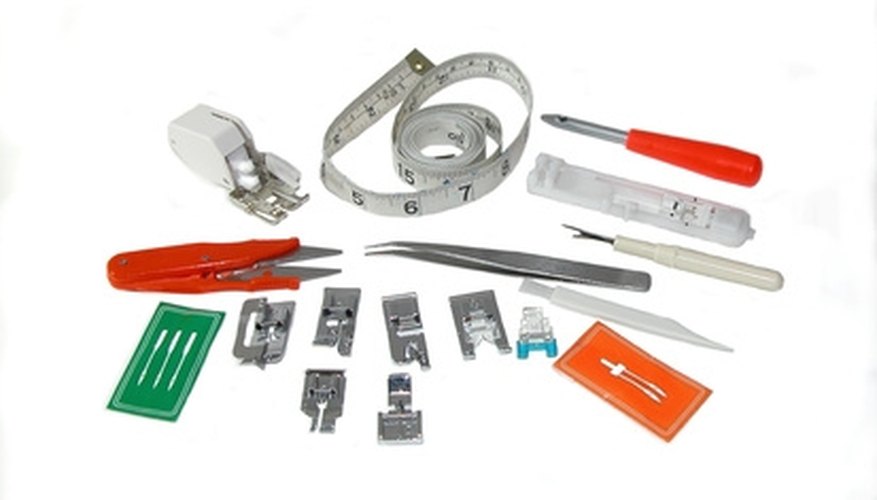 Lay your vacuum cleaner on the floor so that you have access to the vacuum's brush mechanism. Use seam rippers to remove any wound up hair or string. Scissors will also work. Remove all unnecessary objects in the vacuum's brush mechanism.
Inspect the belt of the vacuum. If it is worn or breaking, unscrew the bottom of the vacuum cleaner with your screw driver and replace the belt.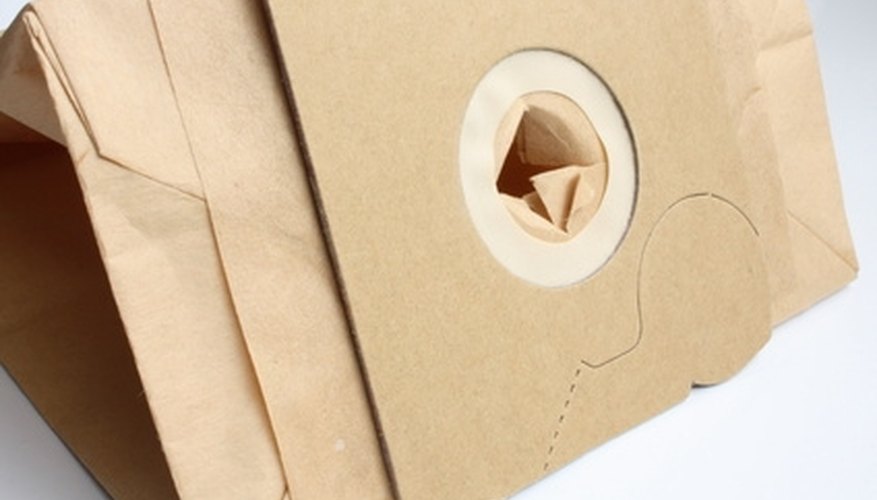 Stand the vacuum upright and remove the filter bag. The filter bag should be replaced as soon as it is halfway full. Dispose of the bag.
Prepare a mixture of one-half cup vinegar to one cup warm water. Wipe down the entire interior of your vacuum cleaner with mixture and a damp washcloth. Dip a toothbrush in the mixture to reach into the area where your filter bag is attached. Dig out any crud that has built up there.
Remove any hose attachments and clean with the vinegar and water mixture. Allow enough time to dry before reattaching.
Soak a cotton ball with a few drops or essential oils. Place this cotton ball into a new filter bag and attach the bag.
Reassemble the vacuum cleaner. Sprinkle baking soda on your carpet or area rug and vacuum.
Things You Will Need

Screw driver
Water
1/2 cup white vinegar
Soap
Bucket
Sponge
Towels
Toothbrush
Scissors or seam rippers
Baking soda
Essential oils
Shop vac or hand vac
Tips
A thorough cleaning of your vacuum cleaner should be performed twice a year.

When possible, sweep up pet hair or cat litter so they do not linger inside your vacuum.