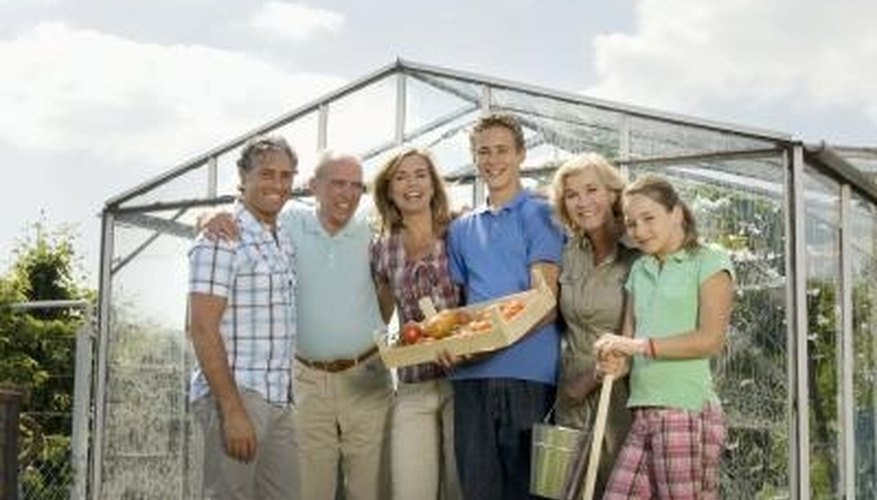 With simple technology, even apartment dwellers now may create a simple hot house. On the surface, the hot house looks like a greenhouse, but instead of adding supplemental heat, passive solar energy keeps this structure warm. Aluminum-foil covered walls create a reflective surface that helps intensify the sun's rays, which helps warm the indoor hot house. The dark-colored soil used in this project acts as a solar collector that absorbs heat from the sun during the day and releases it at night.
Pick what is the front of the hot house and measure 4 inches up from the bottom of one end of the box; mark this spot. Continue placing these marks all the way across this side. Use a ruler to connect these marks and create a straight line.
Continue the 4-inch mark on each side of the box. Going diagonal from this mark, draw a line that goes up to the opposite corner on that side. Repeat the process for the other side.
Cut along the lines drawn on the front and sides of the box.
Measure and cut three sheets of aluminum foil that are 12-by-16 inches.
Glue the aluminum foil on the inside of the back wall with the shiny side up. Repeat the process on each side. Once the foil is glued, trim away any excess.
Cut the garbage bag down both sides and across the bottom. Place one of the sheets inside the box and push it down into the bottom. Secure the plastic bag to the box with thumbtacks.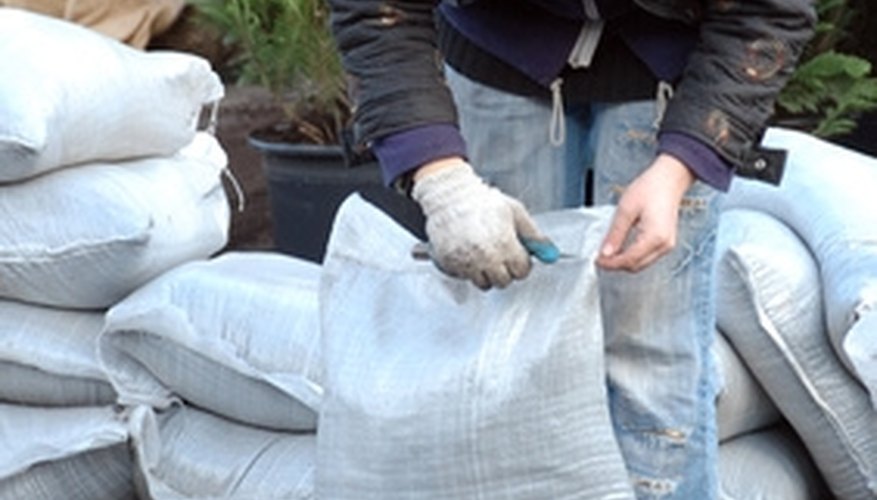 Pour a 3-inch layer of potting soil into the bottom of the box. Plant your seeds of choice in the soil.
Gently water the seeds. Tightly cover the box with the other plastic garbage bag sheet. Secure the plastic sheet to the box with clothespins, then place the box in a sunny, south-facing window.
Things You Will Need

Cardboard box, 12-by-12-by-16 inches
Ruler
Marker
Scissors
Roll of aluminum foil
Super glue
11-gallon clear plastic garbage bag, 1.75 mil thick
Thumbtacks
Bag of all-purpose potting soil
Seeds such as Bibb lettuce and radish
Package of clothespins