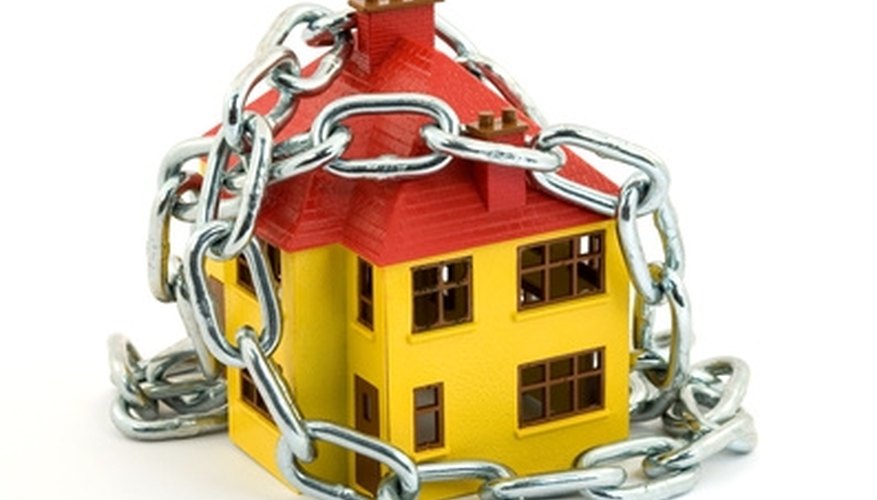 In addition, it may be necessary over time to replace an existing pad, as new features or models are deployed. Regardless of the reason, it is pretty easy for the homeowner to replace the hardware after receiving the new unit from Brinks.
Enter your access code to deactivate the alarm service.
Note the four small slots at the top and bottom of the keypad panel. Insert the small flat-head screwdriver into the slots one by one, twisting the screwdriver to pop the front panel off.
Note the four wires leading to the small black plastic bar on the side of the panel's circuit board. Loosen the four Philips screws with the small Philips screwdriver.
Pull the wires free of the plastic bar. Set aside the old panel. Loosen the Philips screws on the wire connecting bar on the new panel.
Slide the wires into the new panel. From top to bottom, "DATA" corresponds to the yellow wire; "CLK" to the green wire; "V-" to the black wire; and "V+" to the red wire. Tighten the screws holding the wires in place, using the small Philips screwdriver.
Snap the new panel onto the mount, using hand pressure around the perimeter of the face of the new panel.
Things You Will Need

Small flat-head screwdriver
Philips screwdriver