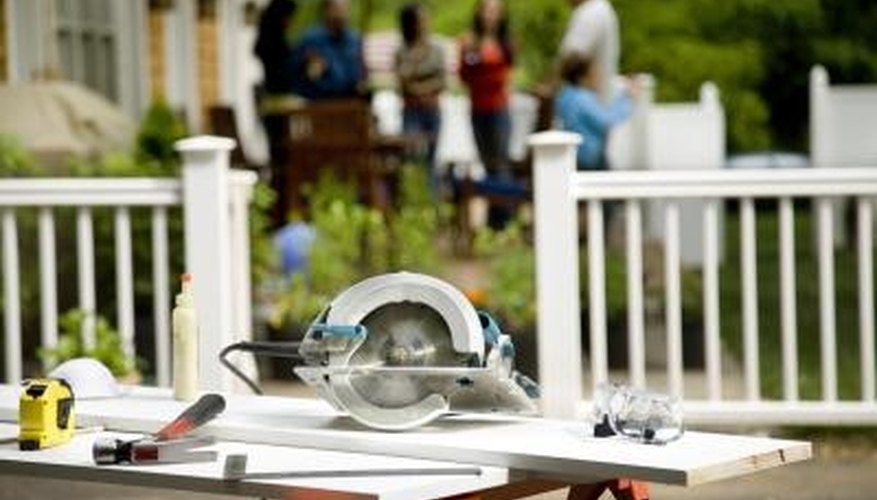 For wood surfaces inside the home, most people prefer to stain or paint it so it has a finished look. However, outside you are more likely to find sealed wood with an original natural look or weathered wood. Weathered wood has a gray surface from exposure to the elements. If you want this look with a structure in your yard, and you are dealing with treated lumber, it is easy to accomplish with time.
Place the wood out in the open so it can be exposed to all the elements.
Water the wood with a hose a few times a week to help start the decaying process. Treated wood is more resistant to weathering, so you must help it along by soaking it down and encouraging some mold growth.
Turn the wood over each week so both sides can get water and sun exposure. If one side is always in the shadow and the other in the sun, the weathering will be uneven.
Add torn bits of #0000 steel wool to a jar of vinegar and let it soak overnight. The vinegar will dissolve the steel wool and create a concoction that will speed up the aging process of the wood when it's applied to the wood. This is something you can do if you want to hurry the process along.
Shake up the vinegar and paint it on the boards. Let it dry overnight.
Things You Will Need

Water
Time
Vinegar
Jar
#0000 steel wool
Paintbrush