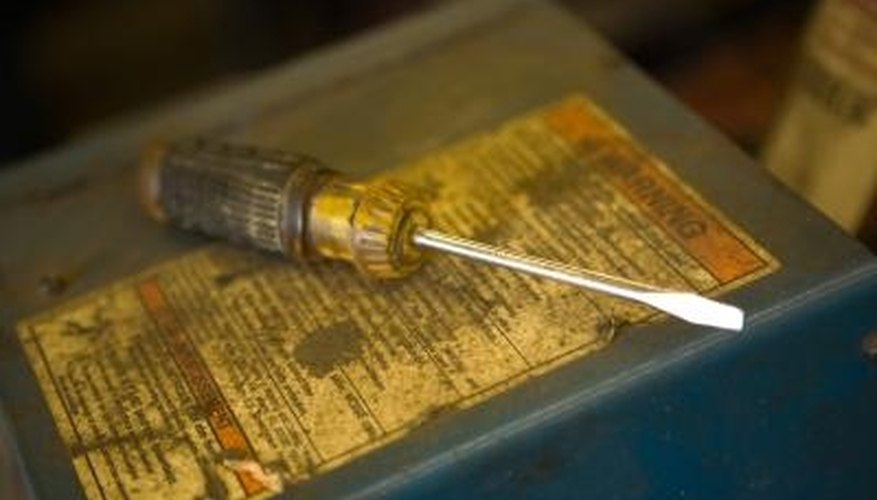 This type of fixture features a base that houses the electrical components and is attached directly to the ceiling. Light bulbs are attached to the base and are covered by glass domes. Depending on the quality of the fixture, the glass dome may be heavy. A single threaded knob with a cap holds the glass dome in place. The trick to removing the dome is being in the right spot. Use a sturdy ladder to easily access the overhead fixture.
Place an A-frame ladder under the light fixture. Climb the ladder, and make sure you are able to grasp the dome of the light and unscrew it at the same time from that location.
Push up on the dome of the light fixture with the hand you use the least; right-handed individuals should use the left hand, while left-handed people should use the right.
Grasp the center knob and turn it in a counterclockwise direction. Remove the knob and dome cap that secure the glass in place. Bring down the glass dome down gently.
Turn off the power at the electrical box if you're removing the dome light fixture base.
Remove the fasteners located on the fixture base, using the correct screwdriver, such as a Phillips or slotted version. Pull the fixture base down to expose the hanging bracket and wiring.
Things You Will Need

A-frame ladder
Screwdriver