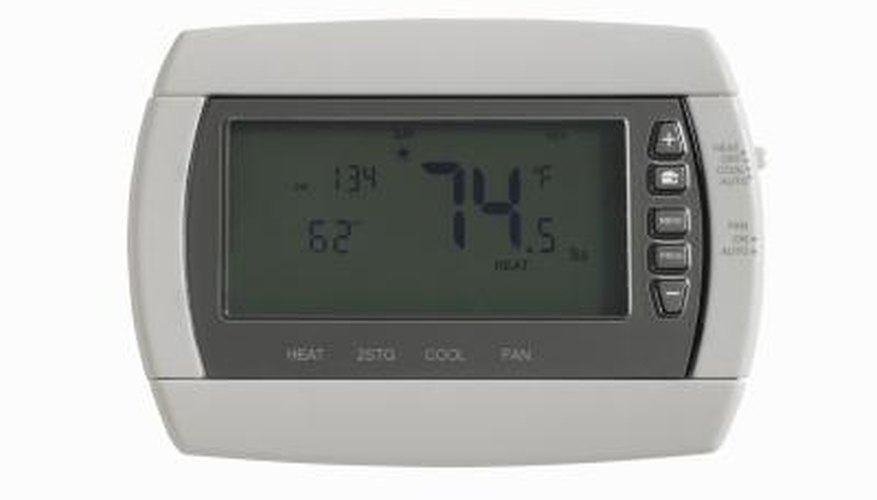 A thermostat control can be installed on an evaporative cooler to make the operation of the cooler more efficient by turning off the cooler automatically when the air reaches a desired temperature. Install a thermostat control by finding a suitable place to install it, installing an outlet box, connecting the common connections and connecting the wires of your thermostat.
Determine a suitable place to install your thermostat control. Choose a place away from sources of sunlight, heat or ventilation, and within 4 feet to 5 feet of the floor. Install an outlet box that is mounted to the wall.
Connect the common connections from the fan and pump to the neutral supply if you are doing a 120v installation. Route the "Common/Neutral" wire, "Active" wire, fan "Low" wire, fan "High" wire and pump drive down to the "Out" box in accordance with national and local electrical codes. Make sure to identify each wire for connection with your thermostat control.
Pull your wiring through about 6 inches from the wall at the outlet box and connect your thermostat by connecting the wires. Clean up the wiring and ease the thermostat control into the outlet box. Screw your thermostat control into position and fit the face plate onto the front.