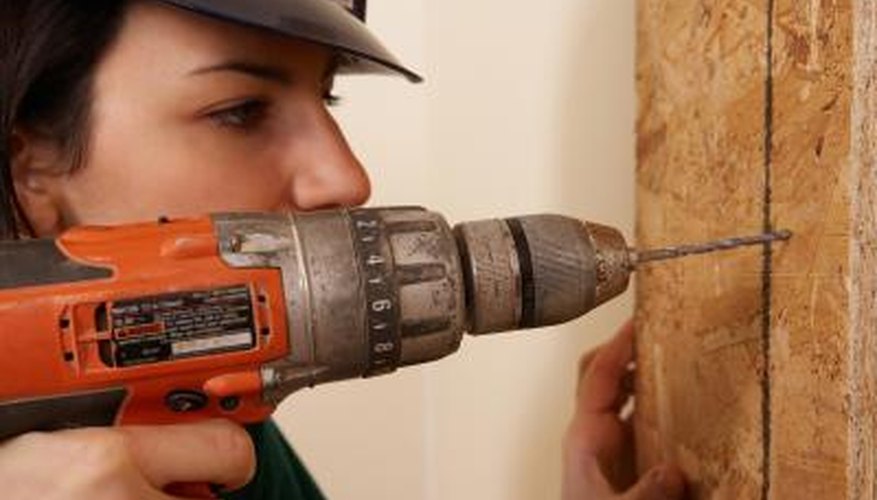 You can use a Milwaukee electric drill with a variety of accessories to drill into metal, wood, plastics and composites.
Step 1
Replace brushes by unplugging the tool and placing it on its side with the cartridge facing upwards. Loosen the screw for the brush holder located in the cartridge and pull the cartridge out. Remove the worn brushes. If they fall into the tool, shake them out before putting the cartridge back. Discard both of the brushes and replace them in a set.
Step 2
Remove the spare brushes from the storage compartment in the cartridge. Position the flat silver ends of the new brushes so that they are facing the brush holder. Align the terminals for proper connection by pushing the cartridge into the tool and pressing evenly on the bottom and top of the cartridge. Gently tighten the brush holder screw. Use the replacement screw that comes in the cartridge if the head of the old screw is damaged.
Step 3
Clean debris and dust from the vents. Keep the tool handles free of grease and oil and keep them clean and dry. Use only a damp cloth and mild soap to clean your tool. Do not use turpentine, gasoline, paint thinner, lacquer thinner, ammonia, chlorinated cleaning solvents or household detergents containing ammonia to clean your tool. Never use combustible or flammable solvents.