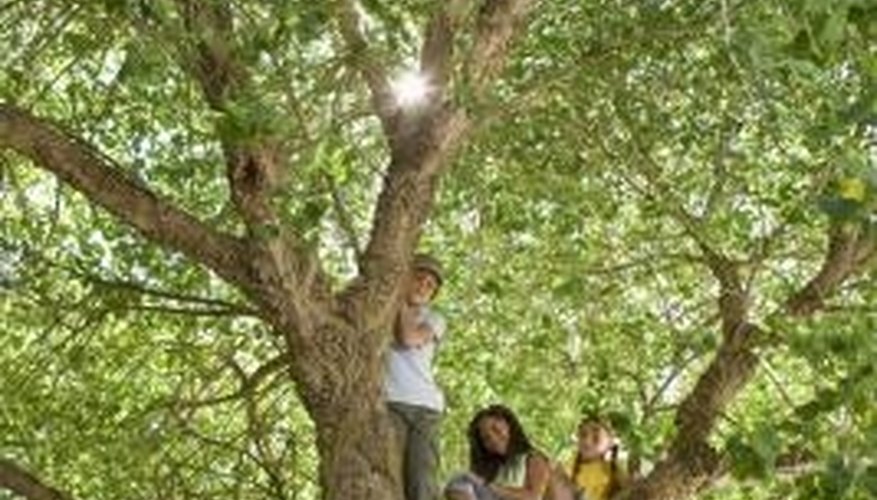 A tree limb will decay, leave a mess in your yard and kill the grass under it. A fallen tree limb is also a safety risk for people passing by because it becomes a tripping hazard and as a property owner you want to avoid potential accidents. You can dispose of fallen limbs several ways.
Cut the fallen limb into manageable pieces for storage or transport. Start by cutting into the bottom side of the tree limb with your chainsaw. Cut approximately half way through the limb. Once you cut the bottom half, cut through the top half. Cut the tree limb into 3-foot sections. Stack the limb away from areas where people can easily access it and get hurt. Cut up the limb immediately so you can get it out of the way until you can get rid of it.
Sell the tree limb as firewood. Place an ad in your local paper or place a sign outside on your front lawn advertising firewood for sale. If you want to immediately get rid of the wood, advertise it as "free."
Burn the wood in a bonfire. In one evening, you can dispose of an entire tree limb while having a backyard gathering. Many city regulations prevent the burning of open fires, so check with your local authorities before you begin burning.
Donate the firewood to local charities. For example, United Way accepts wood for donation. To find local charities for firewood donation, contact local churches. They usually have a list of charities that help people in your area stay warm during the winter months.