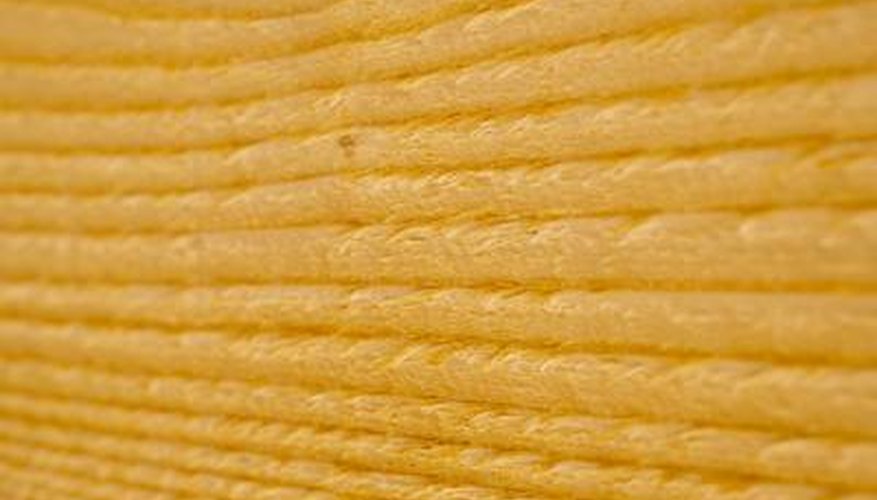 Stands like these are simple in design but should be durable enough to hold the weight of many vegetables. Often farmers will set buckets of potatoes, corn, carrots and other vegetables on these stands to display. Also, these stands will have a bottom shelf for extra vegetables. Any vegetable stand should be made out of strong lumber and held together with adequate hardware.
Step 1
Set two 70-inch boards on edge, parallel and 35 inches apart. Position the 35-inch boards between them on edge so they're at right angles to the 70-inch boards. Space the 35-inch boards 67 inches apart so the sides of these boards are flush with the ends of the 70-inch boards. Screw through the 70-inch boards and into the 35-inch boards using two screws for each corner. You will have a 38-by-70-inch frame. Repeat this step so you have two frames.
Step 2
Position a frame on edge so it is lying flat on one of the 70-inch boards. Lay a 34-inch board flat and against the 35-inch board so the end of the 34-inch board is flush with the edge of the 35-inch board. Screw two screws through the 35-inch board and into the 34-inch board. This is one leg to your vegetable stand. Lay another 34-inch board on the other side of the frame and against the other 35-inch board so the two legs are aligned. Screw two screws through the 35-inch board and into the 34-inch board to secure the second leg.
Step 3
Turn the frame over so it is resting flat on the other 70-inch board and attach the last two legs following the same process as you did in the last step. Stand the frame upright so it is resting on all four legs. This top frame is your stand top.
Step 4
Lay the second frame flat and lift the stand frame over the unattached frame so the two frames are aligned. Lift the lower frame up 8 inches above the ground and screw through the 35-inch boards and into the legs. Use two screws for each leg. The two frames should be parallel. This lower frame will function as a second shelf.
Step 5
Lay a plywood sheet on each frame so the edges are flush and screw it to the 70-inch boards so four screws enter each 70-inch board. Space the screws 12 inches apart.
Things You Will Need

Tape measure
4 pine boards, 2 by 6 by 70 inches
4 pine boards, 2 by 6 by 35 inches
4 pine boards, 4 by 4 by 34 inches
2 plywood, 3/4-inch, 38 by 70 inches
Screw gun
48 wood screws, 3-inch