Vacuuming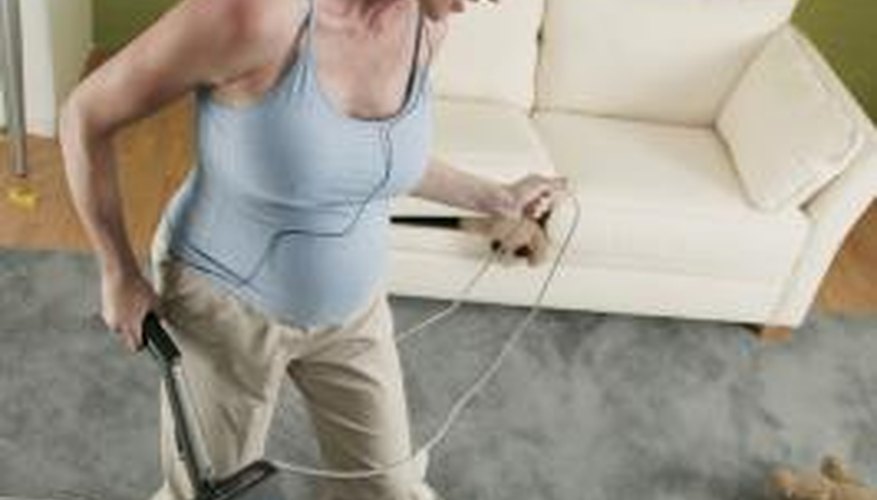 There are two kinds of house cleaning; light and deep. Light house cleaning is what you do every week while deep house cleaning happens a few times a year. The tasks you perform is what differentiates deep from light house cleaning.
Most people vacuum their floors on a weekly basis. The weekly light vacuuming is a quick pass over the rugs, around furniture and usually on the main floors of the home. When you deep clean a home, you would move the furniture to vacuum the entire floor, stairs and corners. Every room in the house would be vacuumed, and you may even choose to rent a more powerful vacuum cleaner to get all of the debris.
Furniture
Your furniture absorbs bacteria, dust particles and becomes a reservoir of liquid stains and dropped food. During a light cleaning, you may run the vacuum over the couch and chairs to remove some of the surface pet hairs and leftover food particles. In a deep clean, you would pull the cushions from all of the furniture and vacuum all the crevices. If the cushion covers can be machine washed, then you would wash and dry them as well. Cushion covers that cannot be machine washed are treated by hand with stain remover and a brush. Any blankets or other furniture covers are removed and washed before being replaced.
Light Fixtures and Window Sills
As you walk around your home, you may notice dead bugs and debris that can collect on your window sills. If you look up at your overhead lighting fixtures, you may also notice small black spots in the fixture cover. When you do light cleaning, you may run a rag over the window sills to remove the bugs. A deep cleaning means treating the window sills with oil soap to thoroughly clean them. You would also pull off the overhead light fixture covers to clean them.
Covers and Doorknobs
During a light cleaning routine, light switches, doorknobs, cabinet handles and window sashes are often ignored unless they are significantly dirty. During a deep cleaning, you would clean brass fixtures with brass cleaner, plastic with an ammonia-based solution, and wood elements with oil soap or conditioning wood cleaner.