Cement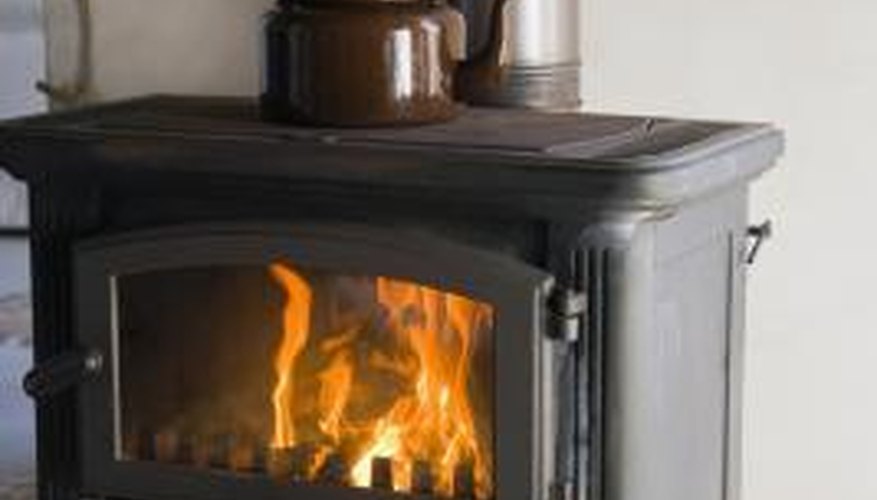 They range from bricks and blocks to natural stone tiles. While cement board is generally reserved as an underlayment for tile and natural stone installations, it is fireproof and can serve as a hearth material. While it isn't a finish material, use it as a basic hearth for out-of-the-way woodstoves or in areas where a finish material isn't important.
Because it is created out of sand, cement and water, concrete is nonflammable. It is the perfect material in a hearth situation because it provides the protection the woodstove needs.
Hearth
A hearth's primary purpose is protecting the surrounding floor area from any embers or chunks of logs that might fall out of the woodstove. For this reason, hearths are created from flameproof products, such as concrete, bricks, blocks, tiles and natural stones. As long as a material provides the basic protection, it can be used in a hearth setting.
Finish Look
While cement board can be used in a hearth setting for protection, it is not meant for use as finish material. It has a rough, unfinished surface. If you aren't worried about the overall aesthetics for your fireplace, use cement board without regard to the markings of the manufacturer inked onto the board or the rough surface.
Base for Later
If you are short on cash but plan on adding tile sometime in the future, lay down the cement board underlayment without regard to appearance. When you are ready to install your tile, brick or natural stone, remove the stove, lay down the finish material on top of the cement hearth and then reinstall the stove.