Green Sustainable Wood That Looks Similar to Teak Wood
Teak is a tropical hardwood native to India and Malaysia. Teak is popular in a variety of uses, including furniture, flooring, decking and boats because of it's durability, resistance to water and insect damage and attractive appearance. Natural teak is light brown in color with a straight, close grain but it can be stained a variety of colors. Because wild teak is preferable to farmed teak, teak has been threatened by it's popularity. Even farmed teak is not often grown in an ecologically responsible manner. Luckily there are some very attractive and durable alternatives to teak that have less of an impact on the environment.
Environmentally Responsible Teak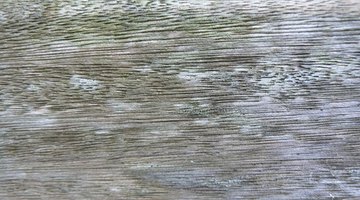 For instances where only teak will do, there is a green option. The Forest Stewardship Council (FSC) certifies companies that use environmentally sound growing and logging practices. The one certified teak dealer uses exclusive reclaimed teak from post-consumer sources, which is safe and environmentally friendly.
Philippine Mahogany
Philippine mahogany is not truly a member of the mahogany family, but it is a tropical hardwood that is available in a dark-red color that looks similar to Teak. Philippine mahogany, also called lauan, has many similar qualities to teak including an attractive close grain. There are currently no FSC certified lauan dealers or producers, and the tropical rain forests of Indonesia are being rapidly deforested due to unsustainable harvesting of this lumber, but there are a few organizations currently lobbying for certification and performing third-party audits to prove the sustainability of their practices. Look for these certified sources to be available in the future.
Cumaru
Cumaru, also known as Brazilian teak, is one of the closest in appearance to actual teak wood. It is also more inexpensive and more readily available than some other options like Philippine mahogany and teak. As with all types of wood, unsustainable and illegal harvesting exists so be sure to make sure your dealer is FSC certified.
Stained Wood
Cherry, maple and birch are all close-grained hardwoods like teak and, since they are more common than teak, you have more options for purchasing them from sustainable growers. These woods can then be stained to look like teak with a stain and varnish available in most hardware and home-supply stores.
Laminate Flooring and Synthetic Teak
A number of realistic looking laminate floor and synthetic teak options from green companies make it easy to make your flooring or lumber purchase environmentally friendly. Many of these companies offer a laminate that looks like teak, replicating the grain and color. For use in decking and boats, synthetic teak made from a plastic compound, can be an environmentally friendly, inexpensive and attractive alternative to teak wood.
References
Resources
Writer Bio
Based in Fort Lauderdale, Kay Trillos began writing professionally in 2009. She has written for numerous websites and private customers. Before beginning her writing career Trillos worked in corporate America for five years. She has a degree in history from the University of Florida.
Photo Credits
More Articles