---
Gorilla Playsets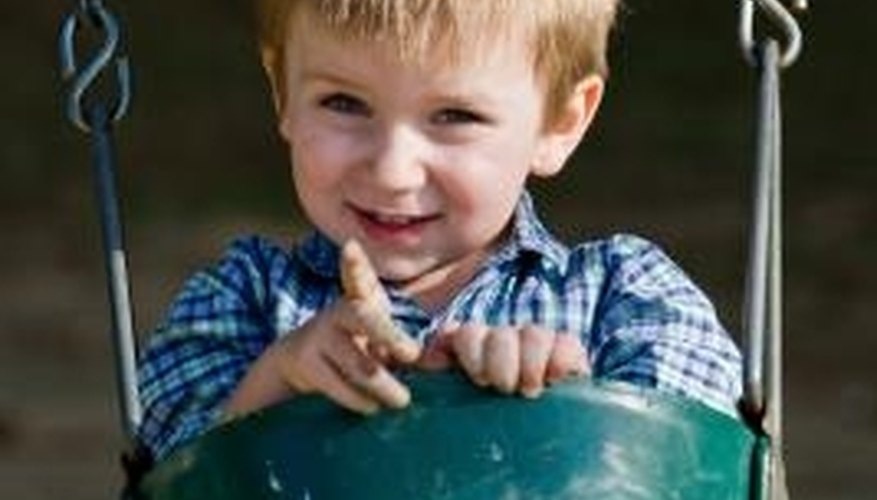 Swing sets manufactured by Gorilla Playsets are an excellent value. All components have been pre-drilled, labeled and are ready to assemble with heavy-duty hardware for stability and safety.

Gorilla Playsets meet all the safety standards of the ASTM and are maintenance free. Customers can rest easier knowing that all wooden components come with a 10-year warranty, and hardware can be replaced if it is damaged or defective anytime during the first year of purchase.

The Congo Swing Station was $599 in 2011. Gorilla offers additional equipment and features.

Gorilla Playsets 190 Etowah Industrial Court Canton, GA 30114 800-882-0272 gorillaplaysetscom.
---
Kid's Creation Wooden Swing Sets
Kid's Creation Wooden Swing Sets are made of redwood and cypress. The manufacturer offers a limited lifetime warranty on all its play sets as well as a 30-day money-back guarantee if you are not satisfied.

The Circus Series of swing sets started at $1,299 in 2011, but can be customized to suit your wishes. There are dozens of accessories to choose from.

When it comes to safety, the company has taken care of it all. All bolts are recessed to prevent scratches or torn clothes, and every corner on your swing set has been rounded for extra-safe playing Kid's Creation Wooden Swing Sets 800 N.

Maple St Garnett, KS 66032 kidscreationscom 866-483-4250.
---
Suncast
The Homeplace Collection manufactured by Suncast offers Amish-crafted wooden swing sets built to your specifications. The craftsmanship of these wooden swing sets is the highest quality you can find.

Each swing set is built according to the customer's specifications. Suncast offers a one-year limited warranty on its play sets, and the wooden components are guaranteed for 40 years against damage and rot.

Pricing varies widely on these wooden swing sets due to options and accessories, but in 2011, a basic swing set started at $1,595. Options such as ladders, slides, crawling tunnels, monkey bars and even rock climbing walls are available Suncast 301 Commerce Drive Suite 400 New Holland, PA 17557 866-768-8465 homeplacestructurescom.


---
Kid-Gymz Swing Sets
Kids-Gymz Swing Sets offers one of the best values for your money when it comes to wooden swing sets. In 2011, the company offered models starting at $400.

All sets comply with the ASTM guidelines for safety and are made of cedar. The swing sets can be modified to add slides, climbing ropes and club houses Kid-Gymz Swing Sets 877-543-4969.