Home Dry Cleaning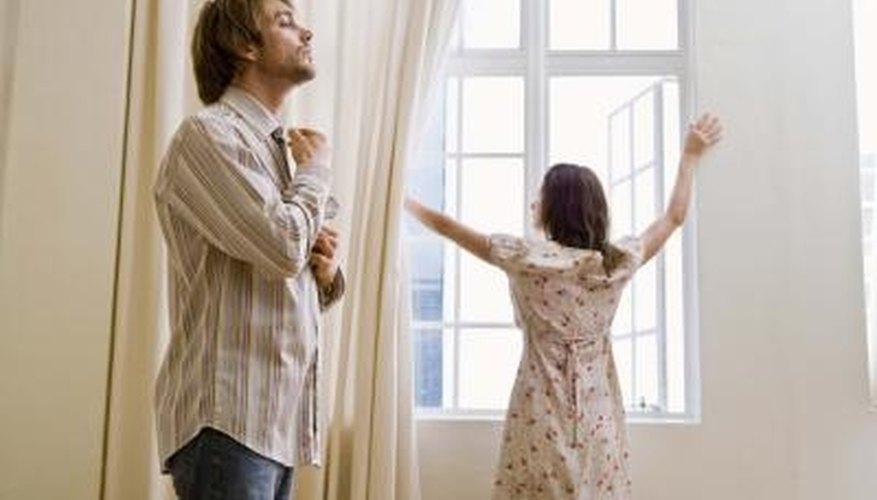 While dry cleaning can be expensive, if you machine wash dry-clean-only drapes you risk ruining your expensive drapes. Consider several options before deciding how to clean your drapes.
Use a home dry cleaning kit to remove stains, odors and dirt from the surface of the drapes. These kits generally contain a stain remover and a sheet that contains cleaning chemicals. Rub the stain remover over any stains on the drapes and place the drapes and a dryer sheet in a dryer bag. Place the bag in a drying machine and turn it on according to the manufacturer's recommendation.
Professional Dry Cleaning
Professional dry cleaners use stronger dry cleaning chemicals to remove stains and spots on the drapes. Consider this option if you have very dirty drapes or drapes that have multiple stains on them. Talk to the dry cleaner to make sure it is capable to cleaning your particular fabric. This is especially important if you have specialty fabric drapes such as velvet or silk.
Hand Cleaning
You can hand wash some types of fabric drapes but you run the risk of bleeding the color or ruining the texture of the drapes. Wash the drapes in lukewarm or cold water depending on the type of fabric. Wash the stains and dirt with baby shampoo. Baby shampoo will remove dirt without damaging the drapes. Rinse the drapes several times with water and white vinegar until the water runs clear and all of the soap residue is gone.
Keeping Drapes Clean
Prevent having to clean drapes often by taking a few precautions to keep the drapes clean. Be vigilant in keeping the windows closed during bad weather. Hem the drapes so that they are resting just above the floor and keep pets and children away from drapes.