Welcome Area and Communication Center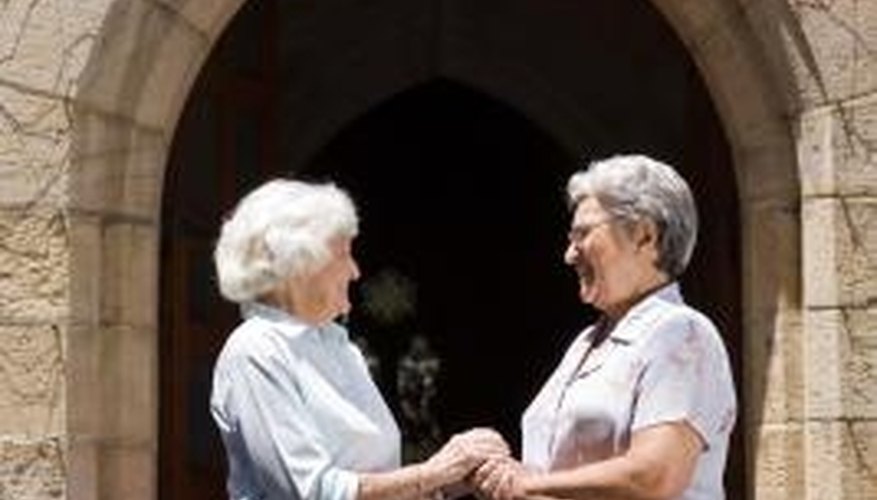 This space should evoke feelings of warmth, relaxation, welcome and home. Incorporating traditional decorating ideas and helpful, meaningful items can benefit everyone who uses the building on a regular basis as well as those who may be visiting for the first time.
Create a small desk area in the lobby where visitors can receive a warm welcome and churchgoers can find out more information about church happenings. This welcome area and communications center is an ideal location for weekly church bulletins, volunteer sign-up sheets, a bulletin board displaying important church news and notices, schedules for church greeters, lectors, and Eucharistic ministers, and church informational pamphlets. One nice touch is providing name tags (and possibly even a small gift bag) for new visitors in the lobby's welcome area.
Conversational Seating Space
Provide a comfortable, inviting, and spacious seating area in the lobby where churchgoers can talk before worship, meet in a central location or relax for a while before Sunday school begins, and gather their belongings before leaving church.
Church Cafe
Offer guests coffee, tea, bottled water, and perhaps a simple baked good at a "refreshment center" when they first arrive. Because many people come and go through the church's lobby, however, make sure to position the refreshment area in a corner of the lobby or in another location that won't impede foot traffic through the church.
Faith Library
Give churchgoers and new visitors plenty of faith-based resources in a small library section in the church's lobby. Providing easy access to books, magazines, prayer cards, Lent and Advent books, and other study materials can help everyone learn more about their faith. One small table covered with a nice tablecloth (or perhaps even a tall bookshelf) can hold these library items.