North America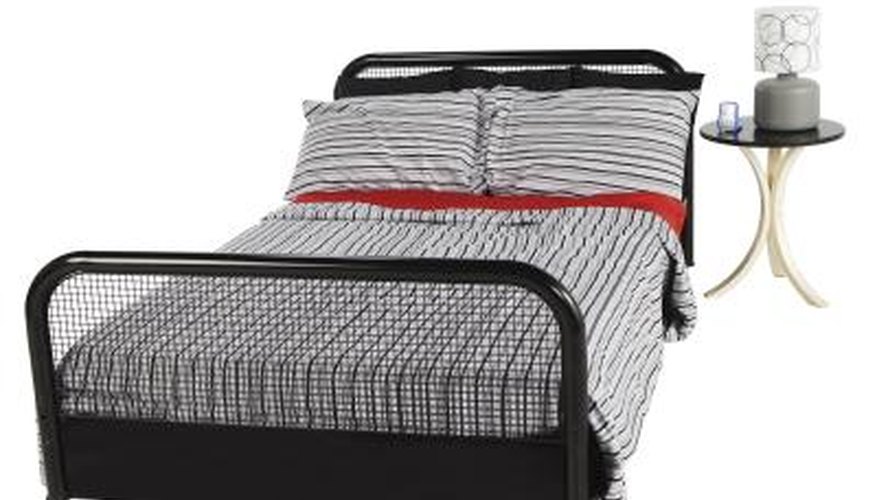 However, exactly what is meant by full-size and double can still vary depending on what part of the world you're speaking about. From continent to continent and country to country, the full-size or double beds can vary in size quite a bit.
In North America the standard full-size bed measures 54 inches by 75 inches. However, there are variations from this standard. For example, the full-size sofa bed measure 54 inches by only 72 inches. Additionally, there is a full-size XL bed that measures 54 by 80 inches.
South America
South American countries offer the full-size bed in only one size: 55 inches by 79 inches. Brazil is the exception to this rule. There, the full range of North American sizes are available for purchase.
Europe
Depending on the location in Europe, full-size beds vary. In most of Continental Europe full-size beds measure 55 inches by 79 inches. However, in the United Kingdom and Ireland the standard full-size measures 55 by 75 inches, while a small double size is available that measures 48 inches by 79 inches. Norway has no bed formally referred to as a full-size but offers what it calls a large single measuring 47 by 79 inches.
Asia
Asia offers a double full bed that measures 55 inches by 77 inches. Only Thailand seems to break from the mold with its full-size bed measuring in at 48 by 78 inches.
Australia
Australia offers a full-size bed that's 54 inches by 75 inches, plus a "king single" measuring 41 by 80 inches. A little farther south, New Zealand has the king single at 41 by 80 inches and a long double at 53 by 80 inches.
Africa
In Africa a three-quarter bed measuring 42 inches by 74 inches is available as well as the standard 54- by 75-inch full-size bed.