Toys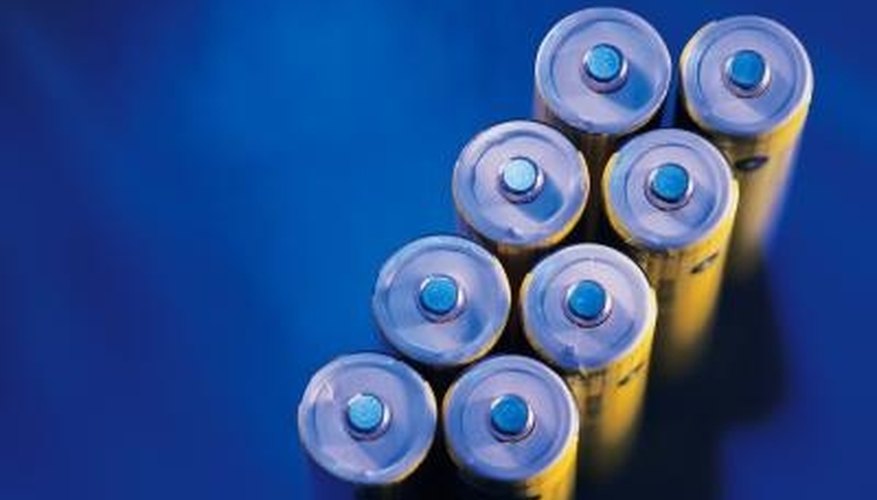 These items come in handy especially when you are taking a trip to a place without electricity or the power goes out at home and you need to quickly find a way of communication, a light or other use.
Battery-operated toys often have movement like dolls or animals that walk, jump, sing, dance or move their arms or legs. Remote-controlled vehicles like cars, trucks, airplanes and bikes are also battery-operated and often take AA batteries. Many electronic handheld games like slot machines, poker and solitaire will require AA batteries as well.
Cameras
Many cameras today come with a rechargeable battery, but many older models and some newer versions still take AA batteries. Digital and film cameras taking AA batteries may take between two and four batteries and with usage, the battery power goes down faster than rechargeable batteries do; often, this may mean alkalines will last just 15 to 20 minutes while their rechargeable counterparts can go for a few hours. For cameras using batteries, you will want to have extras with you when going on trips.
Electronics
Virtually every remote control for the television, stereo and other electronics in your home will require batteries -- most often, AA batteries. These items do not go through batteries quickly so you may not have to replace them often. Other electronic items that may be battery operated include alarm clocks and portable stereos whose portability is convenient when going on a camping or fishing trip.
Appliances
Battery-operated appliances are often handheld appliances like milk frothers, mini sewing machines, portable electric razors, mixers and pepper grinders. Some of the newer models of these types of appliances have the option to charge the base of the appliance by plugging it in, or to insert batteries into the handheld portion of the appliance for when you need it to be portable.
Home Safety
Be prepared to use AA batteries in many home safety objects like flashlights, motion detectors, carbon monoxide detectors and smoke detectors. It is vital to have these items working at all times, so stock up on batteries and replace them as soon as there is evidence that they are no longer in working order.