Tile Layout Programs
For anyone who's ever attempted it, laying out tile can be time-consuming and frustrating. Luckily, software programs are available that allow users to lay out, design and even use existing floor plans to accurately create a tile layout plan. While some of these programs are geared toward professionals, even do-it-yourselfers will be able to use many of these programs.
TileGem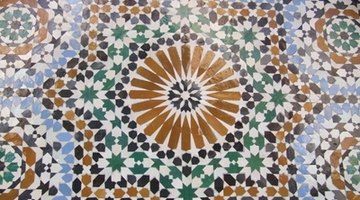 TileGem is a free software program geared toward homeowners and other do-it-yourselfers looking to install and grout tile. This program can be used to create layouts and shop for tile online, and it can also be used to create inlay or other intricate tile patterns. Users can also match grout with tile and match tile with room colors and design. Users can create layouts on a grid, and they create mechanical drawings. Users can also calculate how many tiles and how much trim that they need based on room measurements. The company provides users with how-to videos to assist beginners.
Tile Gem
18121 E. Hampden Avenue, Suite C-114
Aurora, Colorado 80013
303-484-1177
tilegem.com
Precision Tile Pro
Precision Tile Pro is geared toward floor installers, tile retailers and homeowners. Features include the ability to draw dimension lines and the ability to use architectural drawings to layout tiles. Other features include the ability to import images, to export price quotes to Excel and other programs, and to print scale drawings. Users can choose from the standard desktop version or the online version. New users can learn from step-by-step tutorial videos on the website, and there is an online forum where customers can read answers and post their own questions. This is a fee-based service.
Laurel Creek Software
133 Weber Street North, Suite #3-116
Waterloo, Ontario N2J 3G9 Canada
519-590-5279
laurelcreeksoftware.com
Tile Designer
Tile Designer is geared toward professionals, especially contractors and dealers. The program allows users to see 2-D and 3-D layouts of floor plans and designs. Other features include tile placement design guides and floor layout guides, and consumers also can edit tile patterns or create their own tile designs. With this program, users can also create installation diagrams for the floor installers and obtain reports on how the tile is being used. The program also comes with a library of tile patterns, colors and designs. Consumers can use this to lay out tiles patterns for walls, ceilings, baseboards and standard floors.
Floor Covering Soft (DBA of InfoAppliance Inc)
221 E. Walnut Street, Suite 250
Pasadena, California 91101
626-683-9188
floorcoveringsoft.com
References
Resources
Writer Bio
Misty Faucheux became a freelance writer in 1998 and has been an editor since 2004. She has written for a variety of websites and blogs, specializing in topics ranging from digital photography to computer systems to digital media. Faucheux received a Bachelor of Arts in communications from Loyola University New Orleans.
Photo Credits
More Articles