Simple Bending Tools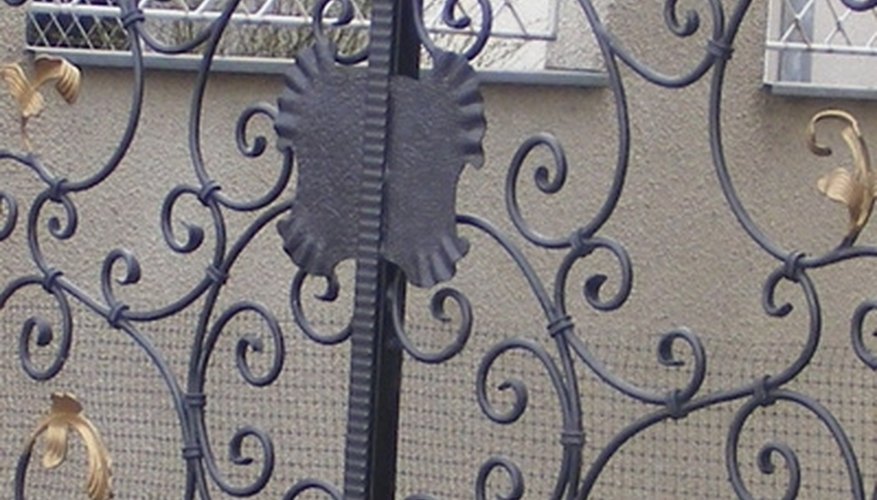 The observer marvels at its intricate swirls. The secret lies in the tools used for bending the various shapes. Ornamental iron is bent with a simple workbench-mounted vice and interchangeable formers, workbench-mounted benders with separate tooling for specific bends and heavy-duty geared benders with their own pedestal stands. Costs increase with tool complexity.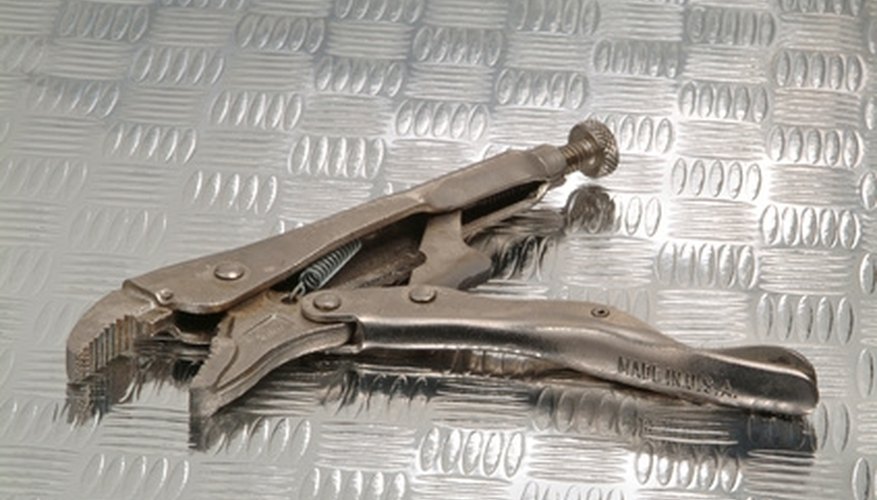 A vice mounted on a workbench forms the base of the simplest bending tools. Various cast iron formers or jigs are clamped firmly into the vice. A vice grip pliers holds an iron bar while the craftsman bends the bar by hand around the formers.The formers are designed to create small scrolls, large scrolls and curves. A cranking jig is capable of creating small loops, and a wrought iron twisting tool enables the craftsman to put decorative twists in the iron bars.
Multi-use Benders
Benders designed to work with hot rolled and mild steel can also be fitted for ornamental iron work. Options include the bench-mounted planetary ring roller, a heavy-duty pedestal arch and ring roller and the compact bender. A scroll attachment is available to form scrolls out of 1/4-inch solid round and square stock as well as 3/16 x 1 inch hot rolled steel flat. Also available are a picket twister, basket and wrap attachment.
Pedestal Benders
Pedestal benders with tooling sold separately can be fitted to bend sharp bends, U-bolts and short close hooks on the ends of rods. Ornamental iron shapes and complicated bends can handle work as small as the making of a tiny nail. Bend cold flat stock edgeways up to any degree, including a 360-degree circle. Ornamental hand rail capping edgeways is also easily accomplished with a pedestal bender that accommodates 3/8 x 1 3/4 inch flat cold iron.