Storage and Work Area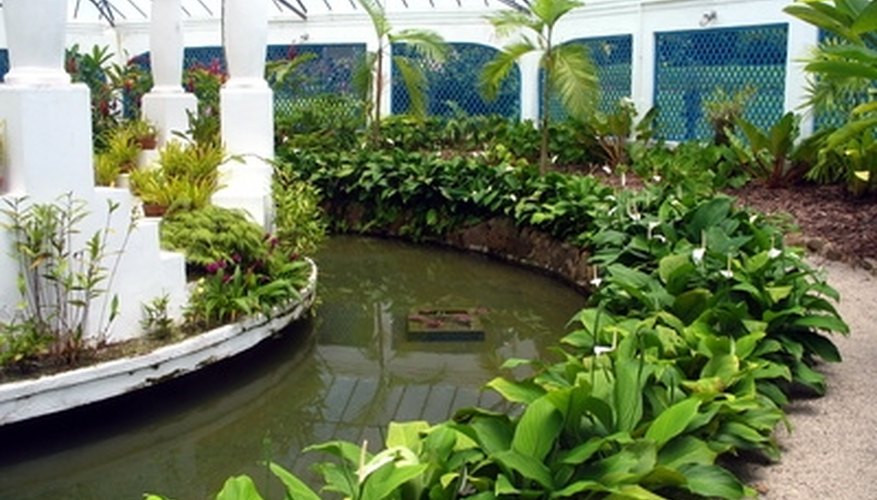 Proper organization will prevent the greenhouse from becoming a large junk pile of gardening supplies. Learn some neat organization ideas to help streamline your greenhouse so you can focus on your plants rather than your supplies.
Storage is the number one way to keep a greenhouse organized. Designate a place for fertilizer, tools, mulch and compost, soil, unused containers and any other equipment that you use on a regular basis. Make sure there is a counter area or table to work on when repotting plants and other day-to-day activities. One neat idea is to hang a piece of lattice above a work table. Hang tools and other commonly used supplies from hooks on the lattice for easy access.
Trash Containers
Make sure there is a place to put trash. Have two separate trash cans for items that can be composted and items that must be thrown away in regular trash. Keep these trash containers close to your work area. Placing the trash containers on wheels makes it easier to work as you can bring the trash cans through the plant aisles, preventing the necessity of running back and forth between the plants and the trash cans.
Other Containers
Always have several different sized containers on hand for bulbs, seeds and other small items. Label each container clearly for easy access. Keep several empty pots and containers on hand for transplanting plants or starting new seeds. These containers easily stack and store underneath the work table. Do not store seeds in the dark, as they might start to sprout.
Traveling Cart
Create a traveling cart on wheels (or a large bucket with a handle) that you can take with you throughout the greenhouse. Place some of the most used tools in it, such as pruning shears, watering can, fertilizer, gloves and a trowel. This cuts down on gardening time and prevents the necessity of transporting delicate plants that might become damaged if moved frequently.
Plant Organization
The way that the plants are organized inside the greenhouse is also important. Most greenhouse plants are placed on tables set up in long rows. This is one way to organize, but not the only way. It may be more efficient to group plants by type or by harvest time. Label edible plants with a green label and non-edible plants with a red label for quick identification. You may choose to arrange the plants in a large square pattern in the greenhouse with one row near the walls, and another large square in the middle, so that all plants are in easy reach at all times.