BP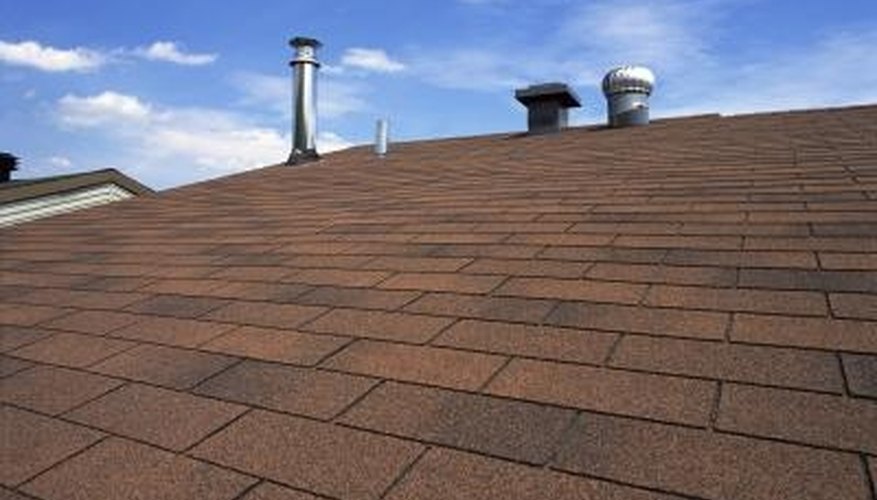 About four of every five homeowners choose asphalt shingles to cover their home's roof. Asphalt is a good combination of affordability and durability. Indeed, asphalt shingles usually last 20 to 30 years. Many brands of asphalt shingles are available. If you are interested in replacing your home's shingles, becoming more aware of these brands and the differences among them is a great place to start.
BP makes both asphalt shingles and asphalt roofing rolls. BP makes its shingles from felt made in its own mills. The company manufactures many other types of shingles and roofing products as well. BP offers warranties on all its products. Depending on the type of product, the warranties can stretch from three to 10 years.
CertainTeed
CertainTeed was given the "Overall Best in Class" award by "Professional Remodeler" magazine in 2005. The company manufactures asphalt and architectural shingles. Depending on the product, CertainTeed warranties can stretch from 20 years to the buyer's entire lifetime. However, the labor cost to repair these shingles is not included.
GAF
GAF sells 15 types of asphalt shingles. Many are designed to look like another material, such as slate or wood. The company also has many different warranties. The two most comprehensive will cover an entire roof system, while installation labor for repairs ranges from five years to a lifetime.
IKO
IKO is a Canadian company that manufactures many models of asphalt shingles. One of its models, the Royal Victorian, looks like Dutch slate but is actually made from fiberglass and asphalt, while the Gentry asphalt shingles come in many different looks and types. Like other asphalt shingle companies, IKO has a warranty system, but the details are dependent upon the quality of the shingle line. However, some warranties will stretch for as many as 50 years from the date of purchase.
Owens-Corning
Owens-Corning manufactures many types of shingles, usually made with asphalt and fiberglass mixed together. Owens-Corning has been around since 1935, and has specialized in residential roofing materials since 1993. All of its products come with a standard warranty. This warranty covers most lines for between three and five years. However, if you decide to purchase an entire roofing system, Owens-Corning offers a warranty that will cover the roof for up to 15 years.