The Right Spot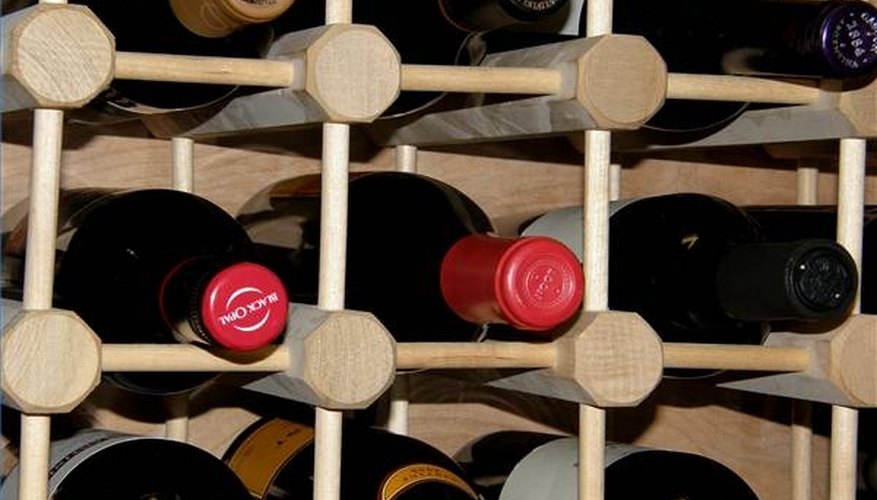 It is only with a properly built wine cellar that you can accurately control the aging process of your wines. While the rich may house elaborate, below-ground wine cellars, for the rest of us an in-home wine cellar can be created from an unused area in our homes and still be effective.
Two of the most important elements you'll need to control within your do-it-yourself wine cellar are the temperature and the humidity. Both play a huge role in how well your wine stores and ages. Ideally, you want to strive for temperatures close to 55 degrees Fahrenheit and a humidity level of around 70%. Basements make excellent wine cellar locations, so if you have one check the conditions here first.
Look for a small room in your house that is not used often and could provide such conditions. Unused closets, saunas, storage areas and guest rooms make ideal wine cellars with a little customization. What you want to avoid are areas prone to a lot of vibrations, such as under a set of stairs, or where the heat and humidity fluctuate constantly like a kitchen. Always remember that direct sunlight and excessive heat are wine's worst enemies.
Using Kits
Once you have the right spot picked out, decide exactly how you want to store your wine. One of the most popular ways to create a wine cellar is to purchase a do-it-yourself wine cellar kit. These kits include everything you'll need in order to build a self-contained and sealed wine cellar. While they are not inexpensive, they will house upwards of 500 bottles of wine and are a much easier environment to control than an entire room of your house.
Building from Scratch
If you are not choosing a self-contained wine cellar unit to store your wine you'll need to create one in the area you've chosen. First, you'll need a thermometer and hygrometer so you can monitor your wine cellar's temperature and humidity levels. Secondly, you'll need wine racks to lay your wine on.
How elaborate you get with your wine racks is entirely up to you. If you're just starting your wine collection you can buy a couple of smaller pre-built wine racks to start off. For those with larger collections, you'll want to build shelves to suit your needs.
The Internet is your best source for free wine rack plans. Many woodworking websites include links to free plans for a large variety of wine racks. From simple and cheap racks to detailed plans for entire wine rooms, you can pick one that fits your cellar and your woodworking skills.