Why Caulk?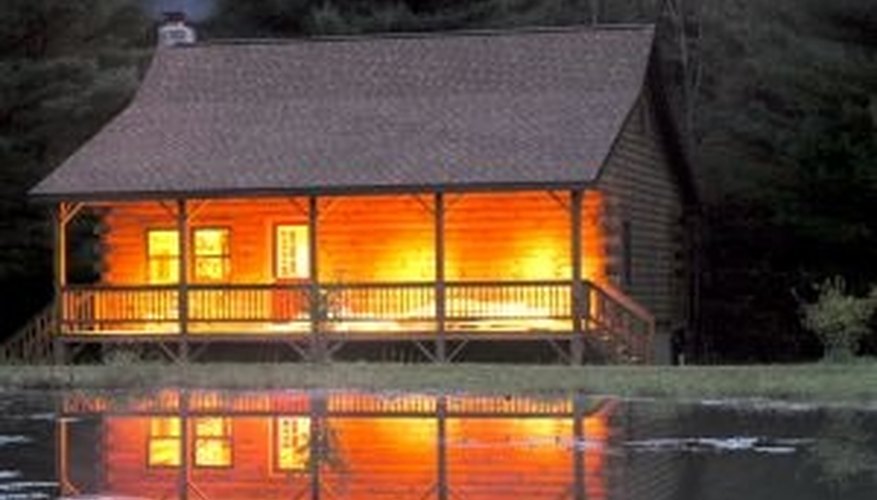 While chinking is generally for gaps in the log seams that are larger than three quarters of an inch, you can safely caulk your home using caulking materials from your hardware store if your gaps are smaller than that. Especially helpful for manufactured or milled log homes, caulking is a good way to cut energy costs and improve the aesthetics of the home.
If you've heard about caulking your log home, you may be wondering why it's important. If you have even small gaps in your log home, you could be losing energy like cooling and heating. Though they may not seem very large, you can see the difference caulking makes on your energy bills. Caulking is flexible, which gives your log homes plenty of space to expand and contract with the changing temperature, with less cracking and checking. It also gives your home a much neater appearance. Even if your home was hand-hewn and the logs fit together properly, a neat application of caulk can make all the difference in showing off the lines and texture of them home.
Choosing Caulk
When you're ready to caulk your home, head to the hardware store and pick the caulk you want. Caulking comes in different styles and colors. You may want your caulking beads to stand out on your logs, for a more old-fashioned look. In this case, look for a white caulk or even a darker color that contrasts your logs. If you want your caulking to blend in, choose a color that closely matches the stain on your home. Even if it is not a perfect match, you can stain it with any leftover stain from the logs to make sure it matches better .Look for flexible caulking, so that it can move as the logs change without cracking. This will save you time from reapplying later.
Application Tips
When you're ready to apply your caulk, evaluate the size of the gaps between the log. If some of them are larger than your bead of caulk, it's a good idea to stuff the cracks with backer rod. Backer rod is a foam strip that will fill the gaps and insulate so that the caulking doesn't have to fill the entire gap. It's a good solution for uneven, hand-hewn logs. Apply the caulk with a caulking gun, and then use a material to run along and smooth the caulking while pushing it in the cracks. A small spatula works well, or a paper towel or rag dipped in water and kept moist. Allow the caulking to dry for 24 hours before staining. Your investment in time and money while caulking the home will come back to you tenfold in your energy savings and aesthetic appeal.