How to Replace Revere Ware Pots
A worn, damaged or "borrowed" Revere Ware pot isn't necessarily as easy to replace as you might think. That doesn't mean you can't track down a replacement provider. Whether the pot or its parts are covered by a long-term warranty, however, depends on stipulations.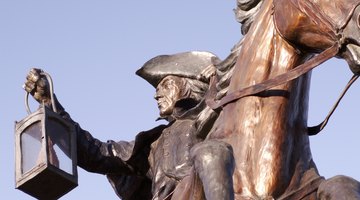 Receipts and Exchanges
Although retailers won't refund money without the receipt, they'll often exchange a damaged or defunct item. If you're replacing your pot within a few months of purchase, do so through the retailer from which you bought it. Beyond that time frame, you'll likely have to go through the Revere Ware company.
Revere Ware Whereabouts
For Revere Ware pots and pans information, the Revere Copper Product's "Contact Us" page directs you to WorldKitchen.com. Here, you can view warranty and replacement information, contact the Customer Care Center or shop for new Revere Ware. Many other retailers sell Revere Ware.
Warranty What's What
Revere Ware has a 25-year limited warranty on stainless steel, anodized aluminum and copper-plated cookware and roasters. The company also offers a 10-year warranty on tempered-glass lids. Warranties do not apply to some handle and knob finishes or to items damaged by overheating or abuse. You may be asked to return the product for replacement so don't tamper with it, which voids the warranty, and don't throw it out.
References
Resources
Writer Bio
Lorna Hordos is a home-flipping business owner and freelance writer. She writes friendly, conversational business, home and lifestyle articles for Bizfluent, azcentral, Daltile, Marazzi, Lowes, Philips Lighting, WordPress.com and numerous other publications.
Photo Credits
Don Croswhite/iStock/Getty Images
Don Croswhite/iStock/Getty Images
More Articles