How to Hang a Poster Frame
Hanging any type of artwork can be a challenge, depending on the type of wall available. Fortunately, poster frames are not very heavy, and so the biggest concern of hanging artwork—accounting for the weight of the piece—should not be a factor.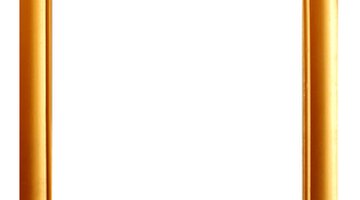 Things You Will Need
Picture hooks with nails (for drywall or paneled walls)
Plastic expansion anchor with screw (for plaster or masonry walls)
Masonry bit (for plaster or masonry walls)
Drill (for plaster or masonry walls)
Tape measure
Pencil
Hammer
Spirit level
With a few easy-to-find tools and pieces of hardware, you can easily hang a poster frame yourself in just a few minutes. If you take the time to collect the right equipment, you won't have to worry about your poster frame falling off the wall.
Place the end of your measuring tape on the floor and make a small pencil mark on the wall 60 inches above the floor.

Measure the height of your poster frame, and divide that number in two. Use this divided number to measure upward from your penciled wall mark, and lightly score the wall with the tip of the measuring tape.

Measure the distance between the top of the frame and the center of the hanging wire, with the wire fully extended toward the top of the frame. Use this number to measure downward from the scored wall mark, and make a second light pencil mark.

Align the bottom of the picture hook with the second pencil mark, and gently tap the securing nails into place with a hammer. If the nails do not easily penetrate the wall, install an anchored screw instead.

Install an anchored screw—for masonry or plaster walls—by pre-drilling a small hole with a masonry bit. Choose a bit that is just one size smaller than the anchor.

Tap the anchor into the hole with a hammer, and install the screw into the anchor with a screwdriver or a drill fitted with a Phillips-head bit.

Hang your poster frame on the picture hook or screw, and level it with a spirit level.
Writer Bio
Fred Samsa has been writing articles related to the arts, entertainment and home improvement since 2003. His work has appeared in numerous museum publications, including program content for the Philadelphia Museum of Art, and he was awarded a Presidential Fellowship in 2005. He holds a Master of Arts in art from Temple University and a Bachelor of Arts in philosophy from Brown University.
Photo Credits
frame #7 image by Adam Borkowski from Fotolia.com
frame #7 image by Adam Borkowski from Fotolia.com
More Articles