Golf Club Decorating Ideas
Whether you have found a set of vintage golf clubs, spend every waking hour on the golf course, or just like golf decor, some simple tips can help you blend a touch of golf into the design of a room.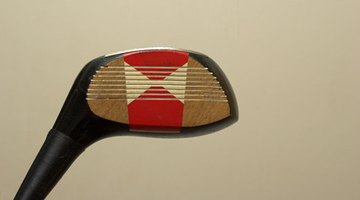 A sport that has roots dating back at least to 15th century Scotland and possibly much earlier in human history, golf has long been a theme of classic decor. Feature clubs or displays of logo golf balls and tees to bring golf into a room.
Curtain Rods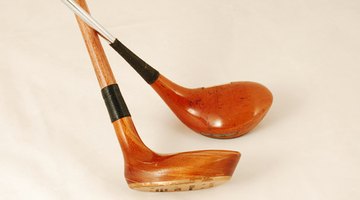 Use vintage or used clubs as curtain rods. Old wooden clubs add an element of warmth to a room. Hang rod hardware in a size that will accommodate the shaft of the club. Use fishing line to secure the club to the hardware since clubs are heavier on the head end. For a wide window, use two clubs with grips meeting in the middle. Hang tab style curtains so the clubs are visible.
Wall Art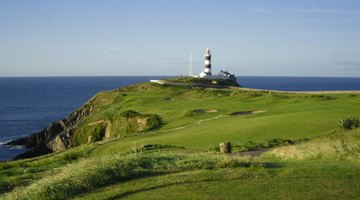 Choose a beautiful club to hang vertically on a wall above a doorway or hall entrance. Feature it by hanging it on a wall painted in warm colors of rich golds, greens or reds. Choose a club that stands out against the wall color. Vintage clubs work well. A more current club can be used in a room that features more modern design. To fill a larger space, hang three or four clubs eight inches apart vertically on the upper half of a wall. Alternate the club heads to face in opposite directions. Stop within 18 inches of the ceiling. Hang a picture light above the clubs to showcase them and golf-related artwork on either side.
Purchase display cases for logo or vintage golf balls and hang them on your walls. You can also display colorful tees in a shadow box to add a pop of color to a golf-themed room.
Keep it Simple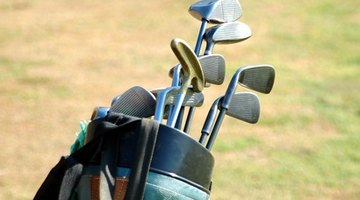 Highlight an empty room corner by standing a vintage or unusual golf bag full of classic clubs in a place of honor. Place other golf touches in the room like golf-themed lamps or one chair covered in a golf print fabric to complete the ambiance of the room. Fill a clear glass cylinder with balls or tees to add a simple display to an end or coffee table.
References
Resources
Photo Credits
More Articles