Decorating Ideas With Blond Wood Furniture
Blond wood furniture offers a modern, contemporary look for your home. Blond wood can be an assortment of wood, ranging from pine to a varnished oak, and can include a set of dressers, a bed, or living room items such as a set of end tables or a modern futon frame. Blond wood is best paired with a minimalistic, modern look that includes light-colored paint and an occasional pop of darker or bright color for simple contrast.
Paint Colors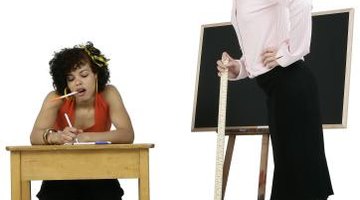 Blond furniture works especially well with plain white walls. However, you can add an accent wall of a primary color such as red or blue, which works particularly well, presenting as a modern, contemporary look. If white and primary colors paired together don't suit your style, choose an espresso-colored wall or a matte orange. These colors are modern and work well with blond furniture.
Hardware
Some blond furniture is accompanied by wooden hardware, which is the knobs and pulls on furnishings, such as the pulls used on dressers, the knobs on end tables and other tools used for the functional part of your furnishings. Stainless steel works well with contemporary blond furniture, or you can also look for silver-plate furnishings.
Art and Decor
Black and white art work works well with blond furniture as does photographic landscape or cityscape images. Frame these in simple silver frames or in a frameless mount for a truly modern look. (A frameless mount is when an image is placed on a frame that has side attachments but doesn't look like a traditional four-sided frame.) Candles are other ideal decor for a blond room, and you can opt for silver candlesticks for an elegant polish and final touch.
Textiles
Depending on what kind of blond furniture you have invested in, whether it is bedroom furniture, living room furnishings, or even a new dining room set, you will have some kind of textiles in the space, which could be a bedding set, couch cushions, curtains or a dining room table set. Blond furniture is best paired with solid textiles in red, blue or white or in a print that incorporates the colors of your room in a modern print. Modern prints include geometric shapes, abstract prints and bold tartans.
Writer Bio
Karenna Cochrane has been writing professionally since 2005, specializing in home-and-garden topics such as interior design and home improvement. She has published work online and in print for national organizations.
Photo Credits
Photos.com/PhotoObjects.net/Getty Images
More Articles