Can You Clean Tile With a Steam Carpet Cleaner?
Tiles and grout are a haven for dirt and bacteria. Every time you touch the tile with dirty hands or someone else does, bacteria sticks to the areas. Steam cleaning of the surfaces is possible, though it's best done by professionals.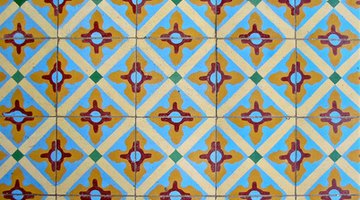 Cleaning
When you clean the tiles, fill the steam cleaner with a mixture of water and antibacterial soap or the soap that came with the cleaner. Run the steamer along the tiles and grout, working on small areas at a time. Wipe off any excess moisture when finished.
Best Cleaners
It's possible to clean with a carpet steamer, but you're better off using a vapor steam cleaner. This product is easier to use and is a recommended tool for cleaning tiles of allergy sufferers.
Professionals
Professional steam cleaners like Stanley Steemer and maid services such as Maid for You in New York offer steam cleaning of tiles. If you can't find a steam cleaner or have any questions, contact professionals.
References
Writer Bio
Jennifer Eblin has been a full-time freelance writer since 2006. Her work has appeared on several websites, including Tool Box Tales and Zonder. Eblin received a master's degree in historic preservation from the Savannah College of Art and Design.
Photo Credits
tiles image by charles taylor from Fotolia.com
tiles image by charles taylor from Fotolia.com
More Articles