Ideas for Covering a Fireplace
In some rooms, fireplaces make an attractive focal point; in others, however, they may be unwanted. Perhaps another heating method is preferred, or the fireplace does not work, or it takes up too much space or it's just old fashioned and ugly.
So you've removed the mantel — but taking out the actual fireplace is beyond your budget and expertise. Fortunately, covering a fireplace can be accomplished in several inexpensive and simple ways.
Textile Tricks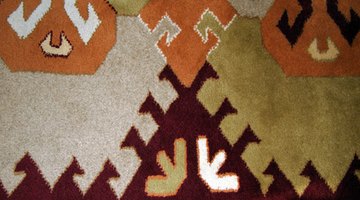 Use fabric to hide the fireplace. A few floor-to-ceiling curtain panels will disguise it nicely. You could hang a Persian rug or oriental carpet over the fireplace. Tapestries and wall hangings are also options; you can make them yourself or have them made for you and personalized. If you want something less pricey but just as esthetically pleasing, hang a decorative blanket, hand-stitched quilt or a bedspread with an eye-catching pattern or picture sewn onto it.
Placement Ploy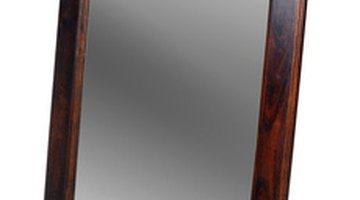 Hide the fireplace behind furniture. One method is to move a large piece of furniture such as an armoire, buffet, bookcase or china cabinet in front of the fireplace. Or use a folding screen. Folding screens are available in a wide range of styles, from very basic to stylish Japanese shoji screens. You could also hide the fireplace by leaning a floor-to-ceiling mirror over it against the wall, which provides the additional benefits of reflecting light to make the room feel bigger.
Artsy Antics
Hang artwork to cover the fireplace. A very large picture or painting will serve the purpose well. Or hang a favorite vacation picture or cinema poster you had enlarged and framed. An unusual piece of art that that you can make yourself is a faux window. This option may not cover the fireplace entirely, but it draws attention away from it while also adding a one-of-a-kind focal point to the room. To create your faux window, simply decorate an old multi-panel window however you like. Paint or sand or stain the frame, and paint or etch or frost the glass. You can also glue on fabric, colored tiles, mirrors, cardstock or wrapping paper. Attach hooks, and hang the frame over the fireplace crosswise or lengthwise.
References
Writer Bio
Donni Jones has been an editor and writer since 1996. She has edited articles for and contributed content to numerous publications, magazines and online businesses such as FootSmart.com and KateAspen.com. She holds a Bachelor of Arts in English from the University of West Florida.
Photo Credits
Jupiterimages/Comstock/Getty Images
Jupiterimages/Comstock/Getty Images
Tapis image by ParisPhoto from Fotolia.com
mirror image by Lars Christensen from Fotolia.com
fillet image by Mikhail Olykainen from Fotolia.com
More Articles