Differences Between a Credenza, Buffet and Sideboard
Credenzas, buffets and sideboards share a similar purpose in the dining room. Because of the similarity in their function and appearance, these terms are often used interchangeably to describe furniture used for serving, storage and display. Certain defining characteristics may help distinguish one from the other, but in many cases, the furniture won't feature all these elements. What really makes each piece different is its history.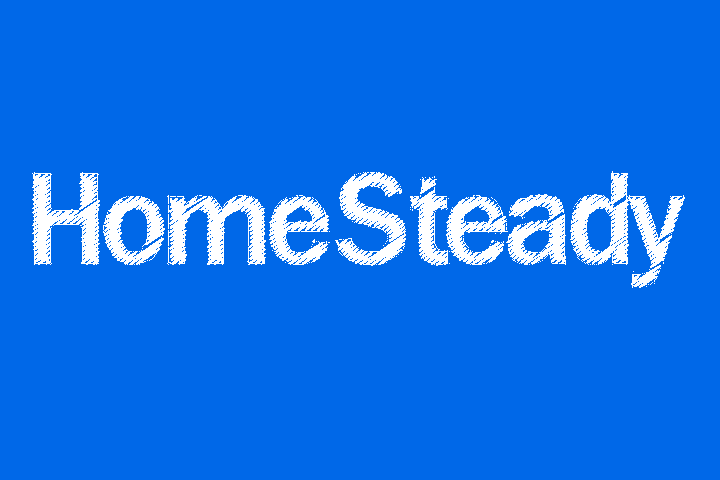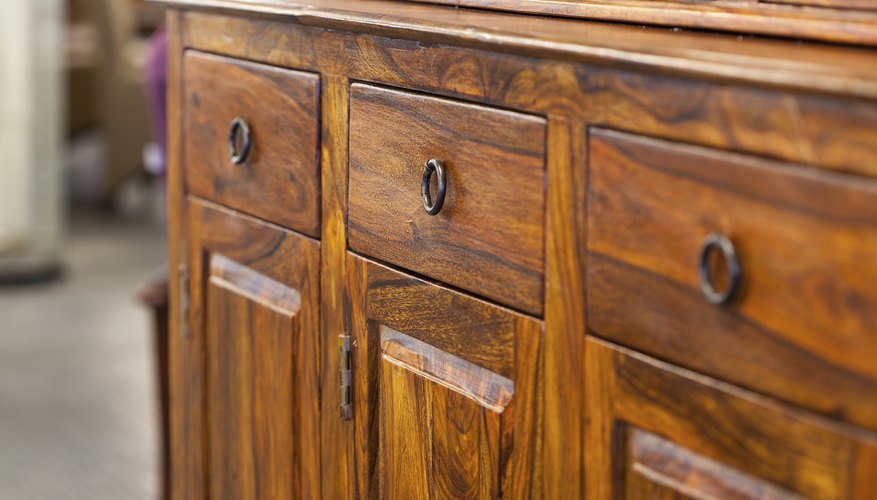 This versatile furniture can commonly be found in other areas of the home as well.
Credenza Characteristics
What typifies a credenza is a long, low profile, narrow cabinet with multiple storage compartments and a flat top. Usually made from wood, credenzas originally had no legs or feet; instead, they were just cabinets that rested directly on the floor. Historically, credenzas played an important role in the dining quarters of kings or high-ranking noblemen. The word "credenza" is the Italian equivalent of "credence," or "truth," and the food placed on the piece had to be taste-tested to ensure it wasn't poisoned. Mid-Century-style credenzas feature very slender legs and sliding cabinet doors.
Beginnings of the Buffet
The French term "buffet" translates literally as "sideboard." The word is also closely associated with a self-serve meal spread out buffet-style on a long, narrow table. The origins of the buffet table go back to 16th-century Swedish schnapps tables holding the pre-dinner spirits. By the 18th century, schnapps tables evolved into the smorgasbord table, in which food and drinks were laid out for guests. Buffets typically have some type of cabinets or drawers for storage and a flat surface for food and decor. Some buffets also have long legs.
Story of the Sideboard
The long, narrow profile of a sideboard makes it practically identical to a credenza and a buffet. Like credenzas, sideboards often lack legs, instead comprising cabinets and, sometimes, drawers. When a sideboard has legs, they tend to be shorter and thicker than those of a credenza. Sideboards were first used in late 18th-century England, when designer Robert Adam constructed a three-part dining ensemble that included an oblong table centered between two pedestal cupboards resting on urns. The sideboards displayed the finest serving ware in the household, typically silver and fine china. Like all furniture, sideboard designs evolved to fit changing decor styles, from elaborately carved pieces to sleek, utilitarian cabinets.
Around the Home
Credenzas, buffets and sideboards serve many functions outside of the dining room, depending on where they are placed. In a foyer, the credenza welcomes guests with a beautiful floral centerpiece or an interesting sculpture, or it simply holds a lamp for entryway lighting while providing a temporary rest stop for keys and mail. In a hallway, a sideboard provides a convenient surface for twin lamps and a few decorative items placed in between. The cabinets provide quick access to extra linens such as blankets and pillows. In the living room, a buffet can serve as a console table for a TV, a sofa table if it has long legs, or serves as an attractive cabinet when placed against a wall.
References
Writer Bio
Michelle Radcliff owned a retail home furnishings business for eight years. Radcliff offers decorating advice on her blog, Home Decorating News, is a regular contributor on interior design at LoveToKnow.com and earned certification as an interior decorator from Penn Foster College in 2013.
Photo Credits
KatarzynaBialasiewicz/iStock/Getty Images
KatarzynaBialasiewicz/iStock/Getty Images
More Articles