The History of Baker Furniture
The Baker Furniture Company celebrated its 100 year anniversary in 1990 with an exhibit at the Grand Rapids Art museum, which permanently houses at least 300 pieces collected by Hollis S. Baker, son of the original founder, Siebe Baker. As a collector of rare and antique pieces of 17th- to 20th-century furniture from around the world, Hollis Baker used his collection as inspiration for the reproductions that made the Baker Furniture Company famous.
A Bit of History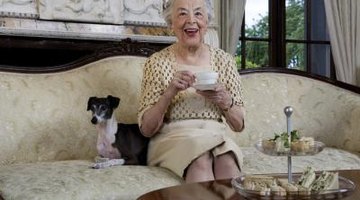 Siebe Baker and a business partner founded the original furniture company in 1890 in Allegan, Michigan, naming it Cook, Baker and Company. By 1905, he became sole owner of the company, handing down the reigns to his son, Hollis S. Baker, in 1925. The company was sold and re-purchased over the next few years, and the factory moved to Holland, Michigan.
Peak Production
At its pinnacle, the Baker factory in Michigan employed 450 people who created and produced thousands of pieces of furniture ranging from golden oak bookcases to ribbon-back Chippendale chairs and rosewood Art Deco dining furniture. The company was sold in 1969 to Magnavox, eventually ending up as part of the Kohler Company in 1986. The eclectic collections of Baker Furniture continue into the 21st century, with designers such as Jaques Garcia, Thomas Pheasant and Barbara Barry.
References
Resources
Writer Bio
Wendy K. Leigh is a travel writer and photojournalist from Seattle. She is the Editor of Islands America, a travel website for visiting islands within the United States. She also writes about home design, food and historical architecture. Leigh holds a Bachelor of Arts in English from the University of Washington.
Photo Credits
Ralf Nau/Digital Vision/Getty Images
More Articles