How to Install a Restaurant Ventilation Hood
All restaurants, from commercial chain restaurants to family-owned walk-in diners, implement measures to manage airflow better. Commercial kitchen ventilation systems circulate air in and out of cooking areas. Commercial kitchens require proper ventilation of high air volumes in restricted spaces, which presents a challenge when choosing a location, installing the ventilation hood and connecting the duct-work. CaptiveAire, the nation's leading manufacturer of commercial ventilation systems, offers a wide array of designs hoods perfected for commercial kitchen layouts.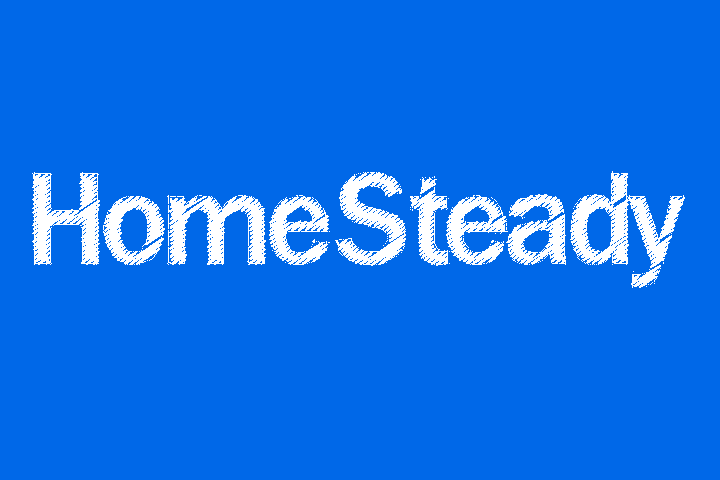 Planning and Preparation
Review the stainless steel ventilation hood schematics and specifications before executing the project. Consider hiring a licensed contractor to assemble the ventilation hood; otherwise, incompetent installation may void the warranty terms. Locate the ventilation hood in a spacious room adequate enough to lay duct with minimal obstructions and position it far away from combustible materials. Plan to position the rooftop assembly and curbs in an adequate area that will curtail chances of offsetting the exhaust system. Inspect the overhead beams and determine whether to install sturdier structures that could handle the weight of the ventilation system.

Ensure 18-inch clearances between the ventilation hood, exhaust ducts and construction materials in order to meet the requirements of the National Fire Protection Association (NFPA 96), Building Officials and Code Administrator (BOCA), Southern Building Code (SBC) and local building code authorities.

Locate bracket placement per the ventilation hood diagram and mark the proper coordinates for mounting the 1/2-inch thread rod. Refer to the instructional manual for height specifications. Ensure the levelness of structural beams and prepare to gather any tools not included in the package. Use a plumb-bob to secure the final building point to begin installation.
Ventilation Hood Installation
Study the Occupational Safety and Health Administration's safety codes before proceeding with the installation. Wear protective goggles, steel-toed shoes, gloves and ear muffs to minimize risk of injury.

Unpack the ventilation hood assembly, taking care not to bend, scratch or dent any portion of the hood. Examine the ventilation hood for any damage that may have occurred during shipment. Review the invoice for additional parts and verify receipt of the correct equipment by checking the nameplate's specifications. Contact the freight carrier and manufacturer if problems arise. Glance over the ventilation hood diagram for an overview of the factory plans before proceeding with installation.

Use the floor to position the ventilation hood assembly according to its final layout. Proceed with any necessary adjustments to the roof structural beams that will support the ventilation hood weight and hood hanging assembly, according to the specifications outlined in the Hood Weight Index of the installation manual.

Use 1/2-inch threaded rod mounted to the roof structural beams to hang the ventilation hood. Use a power driver to drill 9/16-inch holes into the roof structural beams to align with the ventilation hood's built-in angled mounting brackets. Align the hole spacing of the angled mounting brackets with the corner edge of the ventilation hood. Use the "Sketch View" diagram of the installation manual as a visual aid.

Reference the "Drop Down Plenum Installations Instructions" section of the installation manual if the ventilation hood assembly requires a back plenum. Unpack the back plenum assembly and lay out all parts near the wall for accessibility. Mount a 1/2-inch threaded rod and angle bracket that support the back plenum assembly from the ceiling structural beam joists. Position the back plenum assembly according to the directional markings on the back plenum unit. Level the back plenum assembly at the 78-inch A.F.F. marking, which should hang flush against the ventilation hood's back edge. Secure the 1/2-inch threaded rod through the ventilation hood's angle mounting brackets, then use an adjustable wrench to torque nuts into the angled mounting brackets. Use silicone caulk to seam between the wall and the back plenum assembly.

Elevate the bottom of the ventilation hood 6 feet by 6-inches from the finished floor to meet national and local code requirements. Weld the exhaust duct to the ventilation hood, preferably while situated on the floor. Buffer the ventilation hood from the ground to prevent scratching. Use high lifts to elevate the ventilation hood into position and install 1/2-inch threaded rod between the mounting brackets on the ventilation hood and structural beams. Use fender washers and nuts to secure the 1/2-inch threaded rod. Reference the "Side View" diagram of the installation manual as a visual aid.

Weld the entire exhaust duct system, leaving no open gaps for leaks, including at the connection point between the ventilation hood and the exhaust collar. Weld the roof curb cap to the exhaust duct liquid tight. Refer to the "Duct-work Installation" section of the installation manual for further details.

Position the 1/2-inch threaded rods approximately 1/2 inch closer to the back wall top hanger in order to align the ventilation hood flush against the wall. Ensure that the ventilation hood hangs level. Install grease filters, grease cups and lighting into the ventilation hood.

Use stainless steel polish on the ventilation hood to remove accumulated grit and grime. Cover the ventilation hood with a tarp until completing all necessary tweaks.

Things You Will Need

Ventilation hood assembly
Factory-packed installation manual
Factory-packed schematics
Permanent marker
Level
Plumb-bob
Protective goggles
Steel-toed shoes
Gloves
Ear muffs
1/2-inch threaded rod
Power drill
9/16-inch drill bit
Back plenum assembly
Angle mounting brackets
Adjustable wrench
Nuts
Silicone caulk
High lifts
Fender washers
Stainless steel polish
Tarp