About Floating Shelves
There is an excitement felt when learning something new. Floating shelves fit this category nicely, as they look like they are actually floating next to the wall. However, the manner in which they are installed is a precise one. For the shelf to have the support it needs and the desired look, the homeowner is going to have to do some research in preparation. A level, measuring tape, variable speed drill and a screwdriver are all you need to get started.
Type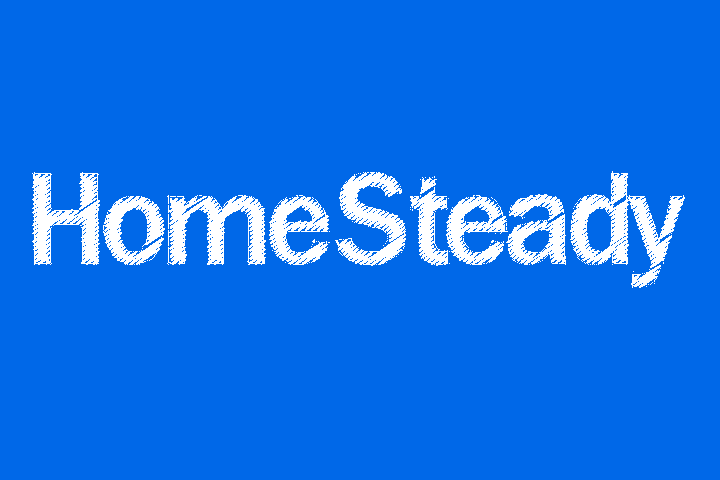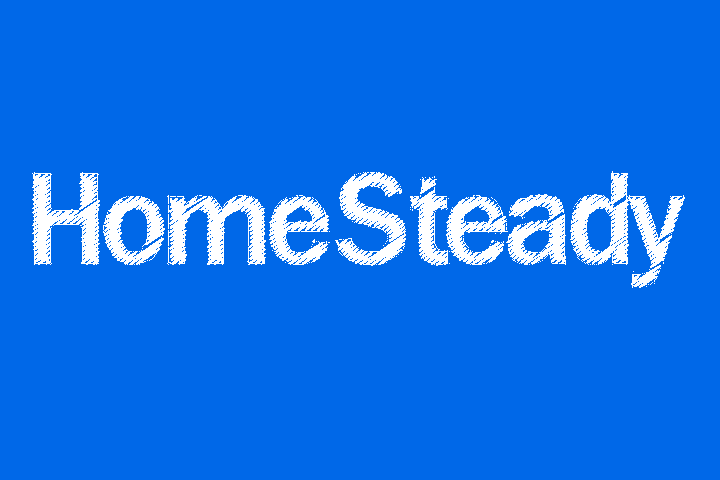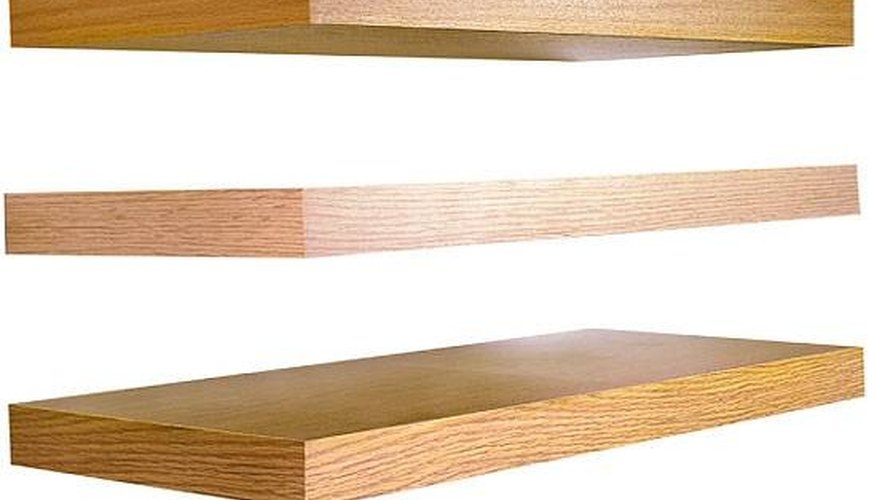 Wood comes in all shapes and sizes, which is good for the homeowner who wants her floating shelves to be constructed according to her design. The place to begin is knowing how much weight the shelf will hold when in use. This will help decide the type of wood and the support system for the shelf. A small floating shelf that won't have more than a few ounces or pounds on it will not require the installation brackets to be as sturdy as one that will hold an LCD television.
Features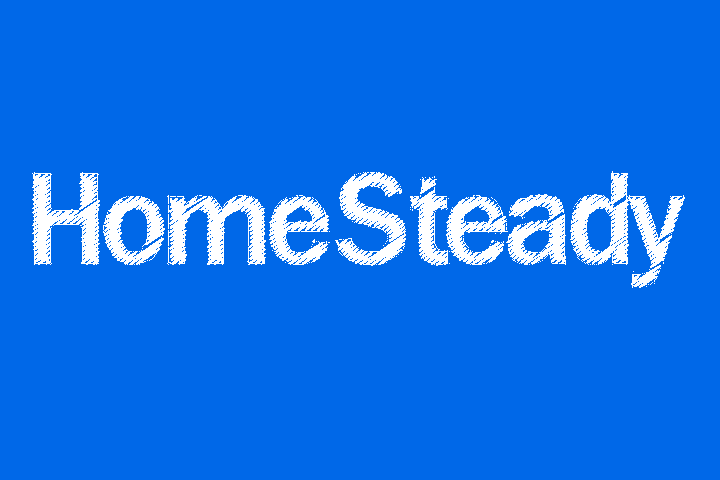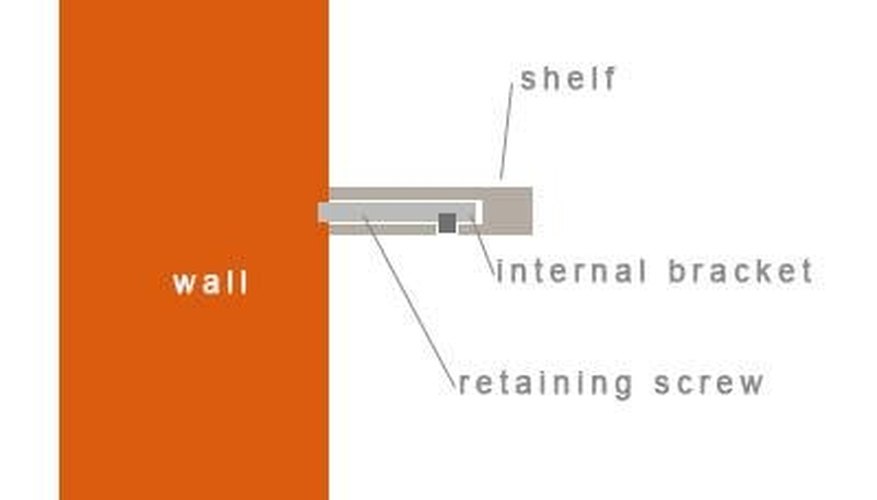 Some features of floating shelves include profiled front edges or grooves close to the back of the shelf to hold decorative plates. Because of the way they are made, floating shelves can even support a light fixture on the bottom side for use at a desk or other workstation. The profiled edge features will add sophistication and prestige to the items they display. In addition, they come in many different colors or stains.
Function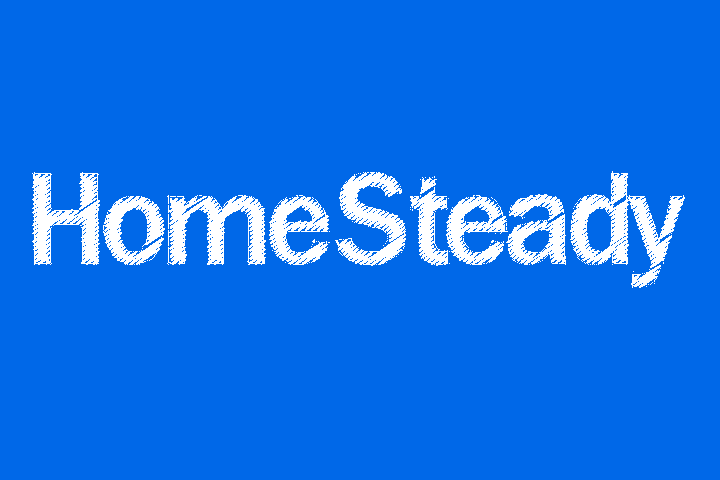 Practical and stylish are two words that go along with the description of a floating shelf function. It is practical because it will display the items that symbolize an event or emotion in the life of the user. It is stylish in that it reveals a side of the homeowner that is otherwise not seen by visitors. Since the décor of a house is skillfully planned, the thought that goes into floating shelves has a direct impact on the artistic function of the floating shelf.
Size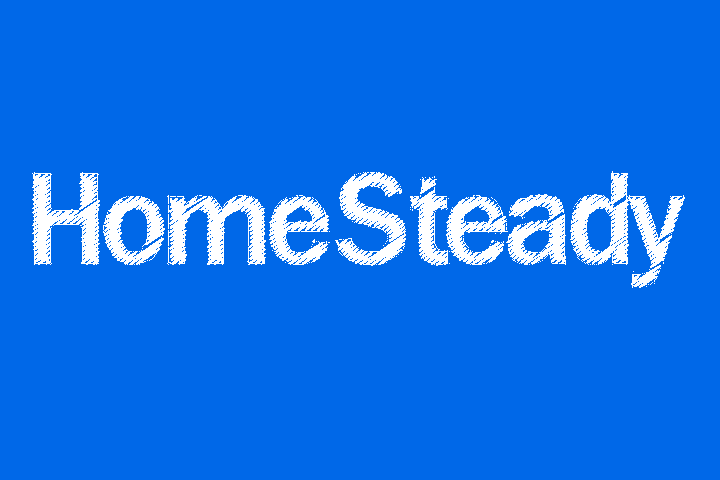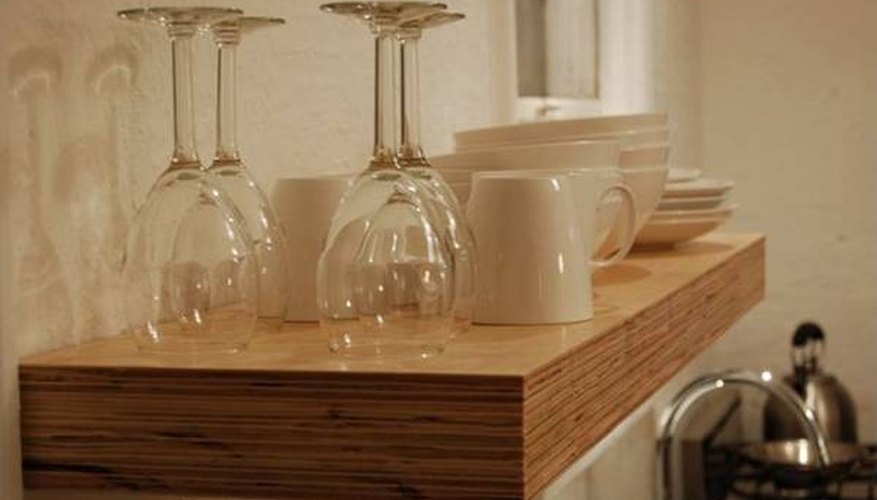 It behooves the homeowner to research all the possibilities in the use of floating shelves to display their latest acquisitions of technology. For example, the strength required to support all the components of an entertainment center must be considered while the floating shelves are in the planning stage. The components of an entertainment center can range from speaker cabinets that are light to the receiver and television that are not so light.
Expert Insight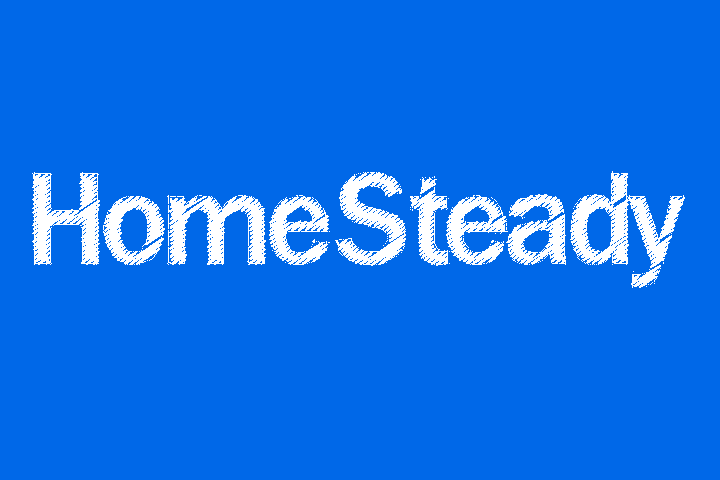 Installing floating shelves is a precise art. The brackets in the wall must be installed securely to prevent compromising its strength. Also, when securing the brackets, be certain that they fit tightly against the wall. If one of them wobbles or the sheet rock is falling out, patch the area first with drywall joint compound, let it dry and sand it smooth. Then install the bracket. The measurement between the brackets and the back of the shelf that receives the brackets is crucial for the desired results.