Benefits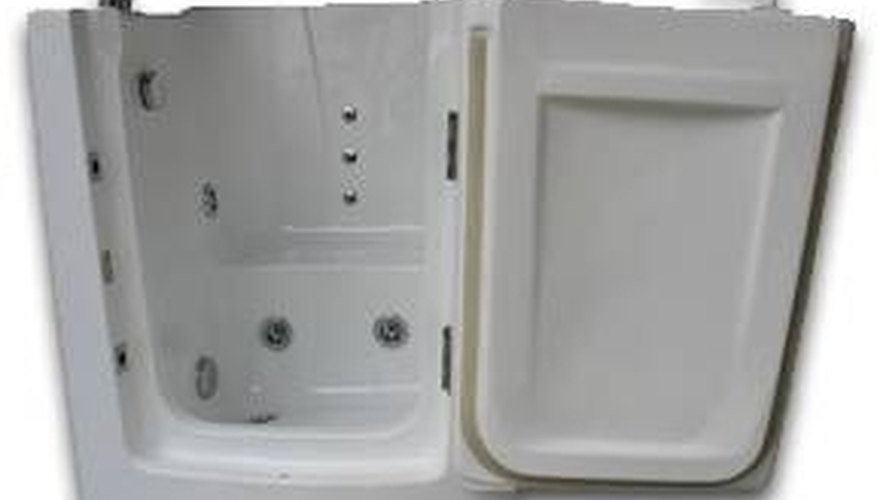 The bathroom is a common place for accidents and falls, especially when you're trying to get in and out of the shower or bathtub. Installing a walk-in tub shower unit will allow you to continue to shower independently and easily without worrying about falls.
If you find that your balance has become challenged or you find it hard to lift your foot and leg over the bathtub to get in, a walk-in unit will help. The entrance to the unit is usually just a few inches high or flush with floor so you can walk right in. In addition, if you find that you tire easily trying to stand during your whole shower, these units have seats so you can sit while you bathe. Being able to sit also reduces your risk for a fall when trying to wash your feet and legs.
Types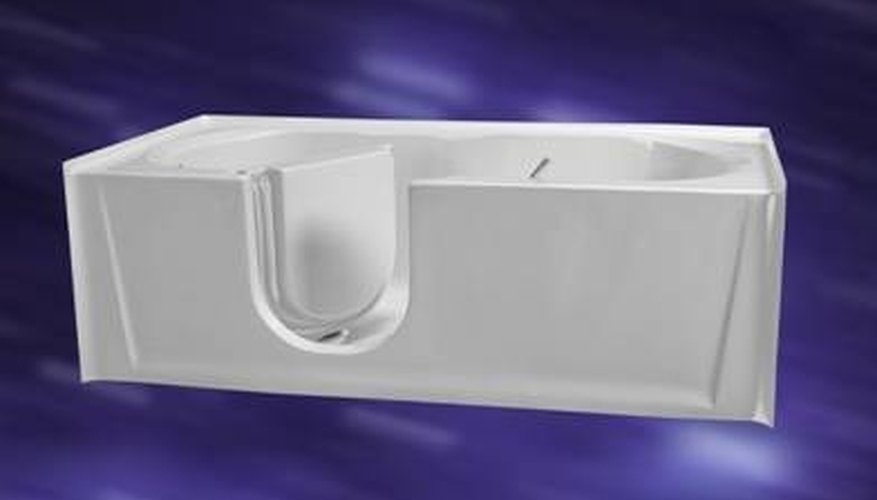 You can buy units like the one shown here from American Walk in Tubs (see link) or you can have a unit that combines a tub and standing shower option, as in the picture above from coloradosteamin.com. The tub-only units can be as low as a traditional bathtub, or they can have a seat that allows you to sit at the height of a chair. The type of unit you purchase depends on your level of mobility and how steady you feel when transitioning from a seated position to standing.
Features
These units come with grab bars to assist you as you go from sitting to standing and when entering and exiting the tub. They provide anti-slip floors and seats. The doors are usually very wide to allow easy access. Many models come with a hand shower device that has "on," "off" and temperature knobs on it, making it easy to bathe yourself and change the water temperature without having to reach for levers. They come in various sizes so you can find a model that will fit in your bathroom.
Options
Many models of walk-in tub showers have jets to provide hydrotherapy while you bathe. This is similar to sitting in a hot tub or jacuzzi. These jets can be powered by air or water. Water jets have larger holes that usually provide stronger pressure. Air jets push air through smaller holes and tend to be a bit gentler. With air jets, you usually can add bath oils, scents or soaps. With water jets, you cannot add anything to the water. There are also large models that can accommodate wheelchairs. (See the picture here from American Walk in Tubs.) These showers allow you to stay in your wheelchair or move to a chair within the shower.
Installation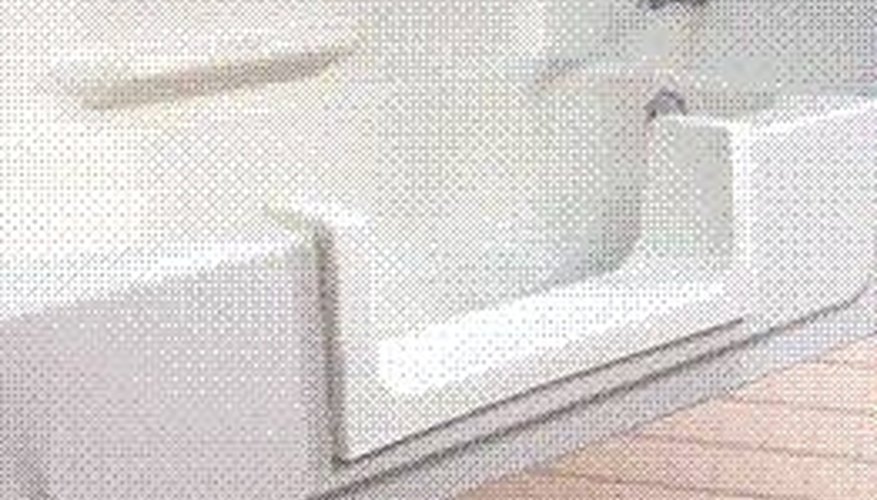 Installation of your walk-in tub shower is a major consideration. Some companies offer professional installation with their tubs, or they will refer you to local professionals they recommend. Other models claim to have easy installation instructions and can be installed by any licensed plumber. Walk-in tub showers can run from $1000 for basic models up to $10,000 for fancier models with lots of options. An additional option to consider is a Safeway step (see link below). This option leaves your existing tub and shower unit in place, and simply cuts a step into the bathtub and attaches a door. .