Shark Steamer
Before getting out the bleach, you may have a product in your home that can loosen the dirt, grime and mold, thus making it possible to clean without using bleach. Euro Shark is a manufacturer of many products, including steamers, which can effectively clean such things as garments, mirrors, showers, sinks, faucets and yes, grout.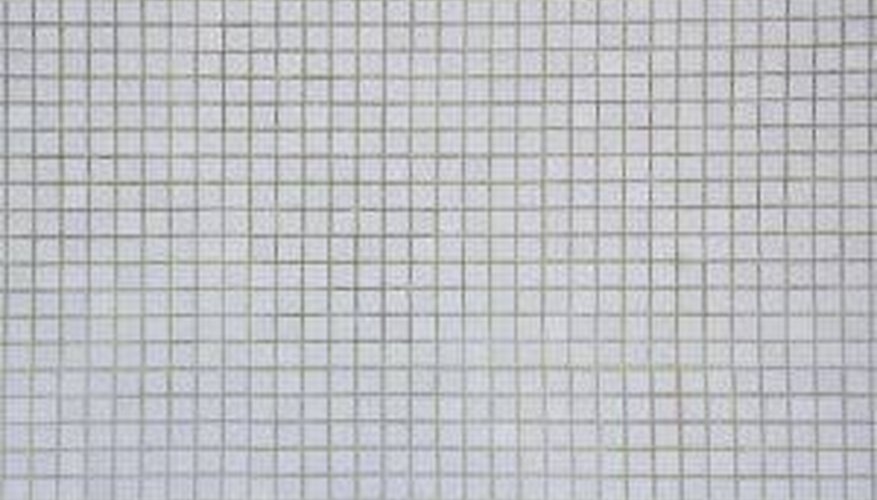 A Shark steamer is a product made by Euro Shark. It is a hand-held steamer that usually only holds 8 oz. of water. It is a corded product that needs to be plugged in and turned on to make steam and work. Shark steamers usually come with several attachments to make household cleaning easier.
Care and Maintenance
You should let your Shark steamer cool down after each use. Then, empty all the water and store in a cool, dry place. Leave the filling hole open for the remaining water to evaporate. Every 10 uses, you should fill the steamer with water and shake it to rinse out any mineral build up that may have accumulated over time. If your is hard water, you should use distilled water. Never add any cleaning solution, perfumes or oils to your steamer.
Grout
Grout is the substance that seals the gaps between individual tiles and between areas like a counter and the wall. This protects the area behind the grout from getting moisture, which can cause mold and other serious damage. Grout is, however, susceptible to dirt, grime and mold. It is sometimes difficult to clean, but fortunately, a steamer made by Euro Shark can clean grout.
Set-Up
To clean grout, use the nylon detail brush attachment on the Shark steamer. This will aid in the cleaning process. Fill the steamer with the maximum allotted water and allow ample time for the unit to heat up, usually a couple of minutes.
Clean
Hold the trigger and scrub the grout with the nylon detail brush attached to the steamer. Be sure to go slowly to allow enough time for the steam to penetrate the grout, which helps loosen up dirt, grime and mold. When done, wipe it with a clean damp rag. If necessary, you can follow up with a regular mold cleaning product.