Function
They each are very versatile for use on any hard floor imaginable and are fairly inexpensive.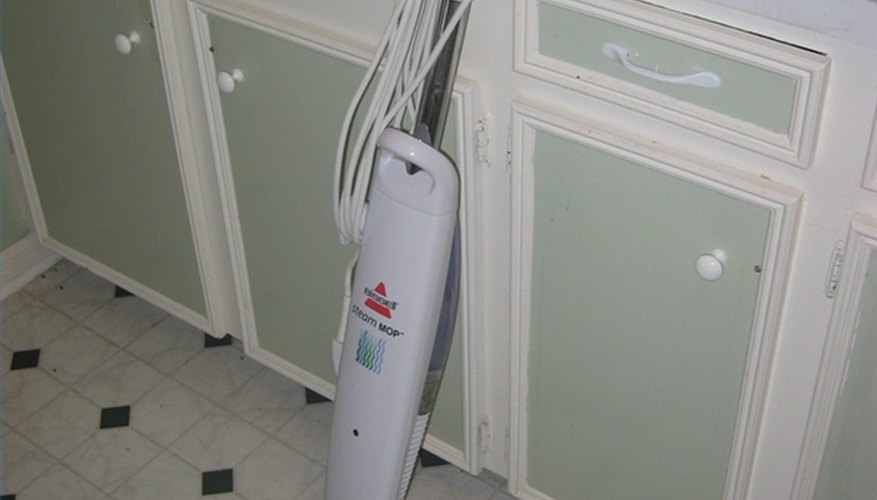 Steam mops are environmentally friendly because they only use water to clean your floors. There is no residue or fumes left behind as when you use detergents and floor cleaners. The steam disinfects your floors and removes germs and allergens from your environment.
Similarities
Both the Bissell Steam Mop and the Shark Steam Mop have many similarities. They both clean all types of hard floors such as ceramic tile, marble, laminate, stone and sealed hardwood floors effectively. The steam penetrates down in the hard to reach areas of grout and cleans them also. This is a big plus over bending and scrubbing grout by hand. Each mop plugs into a standard wall outlet to heat and is ready to use within a minute. Steam mops clean with a reusable mop pad, which can be machine-washed and dried. This eliminates the need to continually purchase new mop pads. Each mop comes with a one-year warranty against workmanship and defects and has a 1500-watt motor.
Differences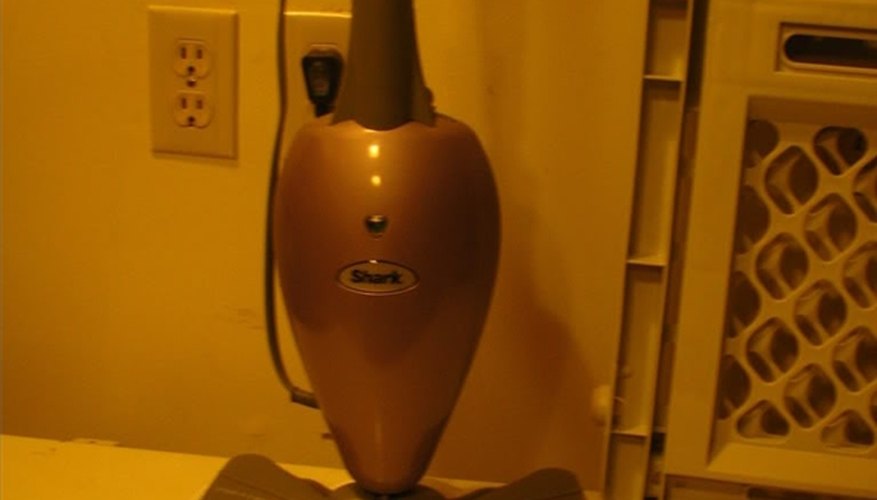 The Bissell Steam Mop has a one-ounce bottle of natural eucalyptus mint fragrance included with its purchase. A liquid dropper is also included to measure it into your water tank before heating the mop. Instead of harsh cleaning chemicals, your floors will smell fresh. The Shark Steam Mop does not have this accessory. The Shark model comes with a carpet glider attachment, which can steam clean carpeting and your mattresses to remove dust mites. When you use the Bissell Steam Mop a trigger is depressed to allow the mop to steam clean, whereas the Shark model steams each time you push the mop forward.
Size
The Bissell mop is 11-inches long by 6-inches wide and 42-inches tall, and the Shark mop is slightly larger at 11-1/5-inches long by 6-3/4-inches wide and 22 -3/5-inches tall. Each is still a compact version, which does not require much storage space.
Considerations
The Shark Steam Mop is a more versatile product when using the carpet glider accessory. If you have a home with both carpet and hard floors this is a definite advantage over the Bissell Steam Mop. The Shark model also has an additional 7 feet in length cord over the Bissell. The Shark mop is approximately one-tenth more in price than the Bissell, but could be well worth the money in is versatility.