Directions for Hoover LS Edition SteamVac
The Hoover SteamVac LS Edition uses a heated cleaning system that applies heat right to the floor with a warm cleaning solution, which helps pull dirt and debris up from the carpet fibers. The vacuum has a patented rolling brush system to access the carpet fibers from all sides, in addition to a front-mounted scrub attachment for cleaning hard surfaces. The LS Edition can be purchased in select appliance and department stores, as well as online, and carries a limited warranty. Note that carpets may be wet for a short amount of time after using the SteamVac.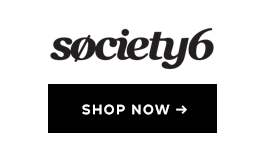 Press down on the carpet cleaner tank and pull it out of the SteamVac. Set it in a sink, turn the cap counterclockwise and turn over the tank. Pour carpet cleaning solution into the built-in measuring cup and add the cleaning solution to the cleaning tank. Fill the rest of the tank with clean, hot water to the fill line and close the cap clockwise until it locks into place. Set the tank back onto the SteamVac and push it firmly into place.

Clean the carpet surface with a regular vacuum prior to using the SteamVac. Plug in the SteamVac and lower the handle by pressing down on the foot pedal on the base.

Place the speed selector on "Lo" for delicate carpets and rugs, or "HI" for normal cleaning and carpets.

Turn the power switch to "On" and press the trigger to spray the cleaning soap onto the carpet. Continue squeezing the trigger while pushing the SteamVac over the wet area and pulling it back over the wet area. Let go of the trigger and make another forward and back pass over the same area.

Move the SteamVac over the carpet and create overlapping strokes. Turn the power switch to "Off" when finished and disconnect the power cord. Push down on the release handle to remove the tanks from the base.

Empty the tanks and rinse. Set aside to dry. Remove the filter from the right side of the recovery tank and wipe it clean. Reassemble and store the SteamVac in a dry location.
References
Writer Bio
Meredith Jameson writes early childhood parenting and family health articles for various online publications. She holds a Bachelor of Arts in history from San Francisco State University.
More Articles