Composite Decking
Whether it's surrounding your pool, or home to a picnic table and barbecue grill, the deck is where it all comes together. If you're preparing to construct a deck you'll want to use the highest quality materials to make sure that it lasts for many years to come. Trex decking material is a great choice, but is expensive. Wood decking is another excellent choice, and costs less. However, there's more to consider between Trex and wood than just the price.
Composite decking made its debut in early 1990. The original composite decking was made from a combination of recycled plastic milk jugs and old shipping pallets. It was an environmentally friendly solution to using wood in deck construction. Today the composite decking mix has altered, depending on the company. Some use plastic and cellulose fibers while others use flour, recycled materials and other additives. Trex is the leading brand of composite decking. Its product is made from such recycled sources as sawdust, used pallets and plastic grocery bags. Trex boasts that their manufacturing practices keep thousands of tons of scrap materials, such as wood and plastic, out of our nation's landfills each year.
Wood Decking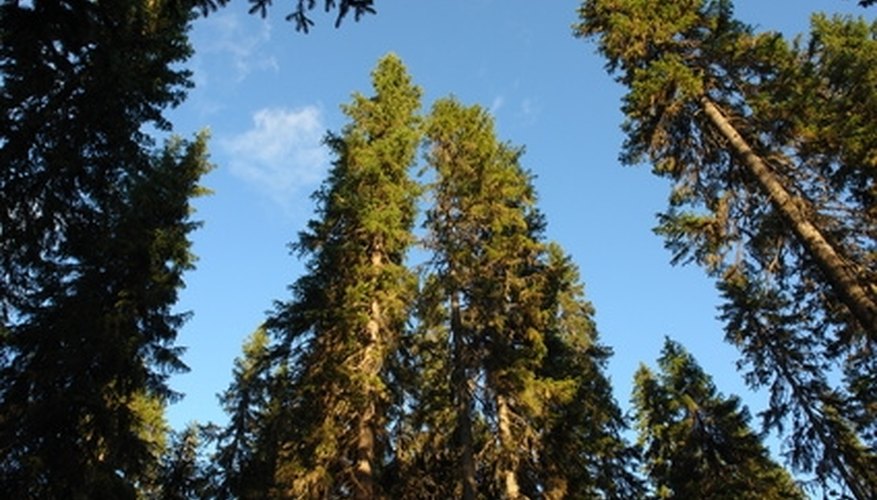 There are several types of wood used in deck construction. Ideally these woods should be hardwoods, harvested responsibly and unattractive to bugs, rot and mold. Western red cedar is popular because of its beautiful red color. However it is a soft wood that easily splinters. Similar to western red cedar is redwood. It too is soft, and prone to moisture discoloration. But again, its beauty often surpasses its need for maintenance. Other typical decking woods are mahogany and pressure-treated pine.
Maintenance
Though there have been many claims to Trex being "maintenance-free," such assertions are overinflated. Trex decking requires far less maintenance than does its wooden counterpart, yet it still needs frequent cleaning. In addition, because the plastic fibers in Trex expand and contract according to the temperature, sometimes the decking screws must be reset or replaced completely. Trex will also stain. The only solution for a stained piece of Trex is to replace it. Wood decking must be stained or pressure treated annually. It will also require sanding to prevent splinters. Wet wood is a perfect environment for mold establishment. Excessive mold produces rot. Therefore mold must be removed from wooden decking immediately. Rotted decking pieces need replacement, as do warped pieces. Finally, insects such as termites will damage a deck swiftly and often invisibly. It's wise to inspect your wooden deck frequently.
Cost
Trex decking is about 30 percent more expensive than wood decking. However, there is no added cost with Trex such as stain, water sealer, paint, board replacement and so on. And if you consider your time worth money, maintenance connected with a Trex deck is nominal compared to that of a wooden deck.
Ease of Use
When constructing a deck of Trex materials, cutting and drilling are very similar to that of wooden deck construction. The only difference worth mentioning is that when countersinking the screws into a piece of Trex decking material, a "mushroom"-type bulge occurs, which needs to be hammered down with a rubber mallet in order to maintain a smooth surface and a pleasing appearance.