How Often Should a Refrigerator Compressor Cycle?
The refrigerator compressor should cycle four or five times a day depending on how often the refrigerator door is opened each day. If it seems to cycle too often try cleaning the coil on the back of the refrigerator. Dirt and grime on the coil will cause the compressor to cycle on and off more often.
Overview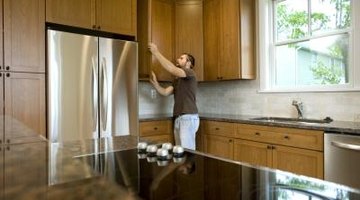 Cycle a Couple of Times Per Day
Big Family with Kids
If you have a big family with kids it may seem like it is cycling on and off too often, but it is probably because the refrigerator door is being opened and closed many times per day.
Bottom Line
Four or five times a day is normal, but if the refrigerator door is being opened and closed often it will recycle more often.
References
Writer Bio
Drew Nelson is a Certified Public Accountant with over 20 years experience. As a professional he has written dozens of reports, presentations and manuals. His articles appear on various websites, covering finance, economics, politics and health topics.
More Articles