Difference Between Dress Boots and Ropers
Over time, the traditional Western boot style has evolved for different uses, from working around the paddock to riding at horse shows and rodeos. Dress boots and roper boots are two major types.
History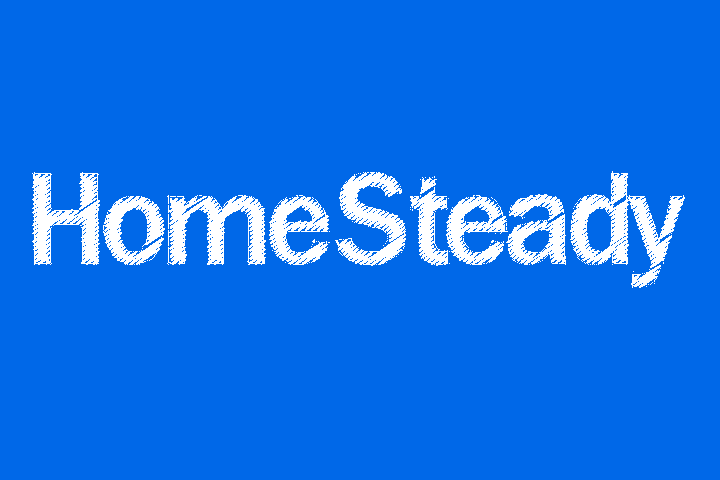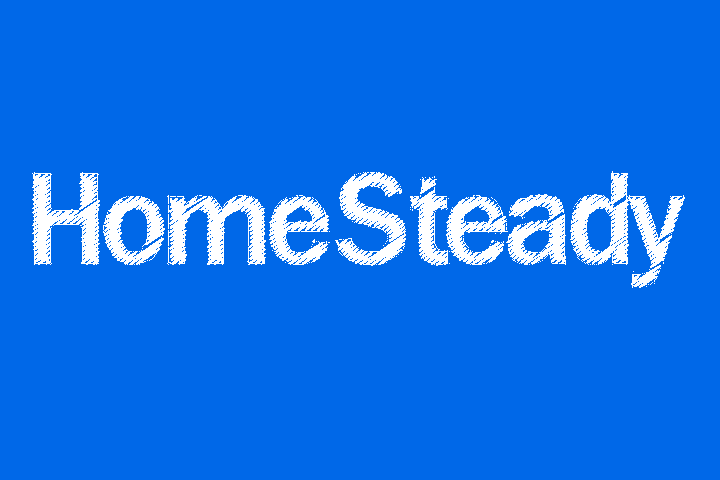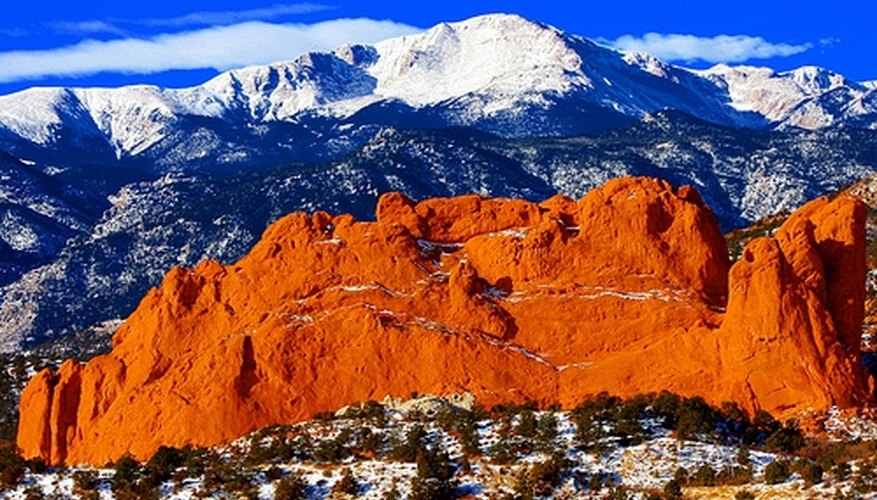 The classic, familiar "cowboy boot" evolved in the mid-1800s in the American West. It had a higher heel and a reinforced toe to allow for more efficient roping and riding. The shaft usually reaches about to mid-calf.
Dress Boot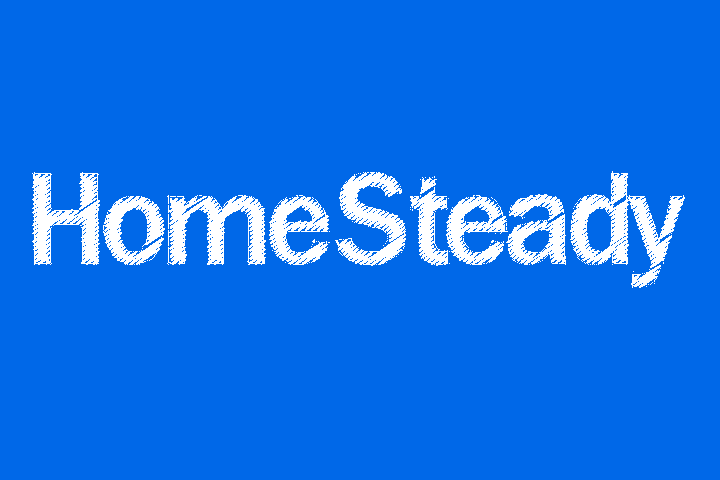 Over time, Western riders competing in horse shows desired a more formal boot. The dress boot stems from the English dress boot, which lacks the laces of the English field boot. This makes for safer insertion into the stirrups. It's much stiffer than other boots and reaches to the mid-calf or even the knee, with a tapered toe. It is usually made of black leather.
Misconceptions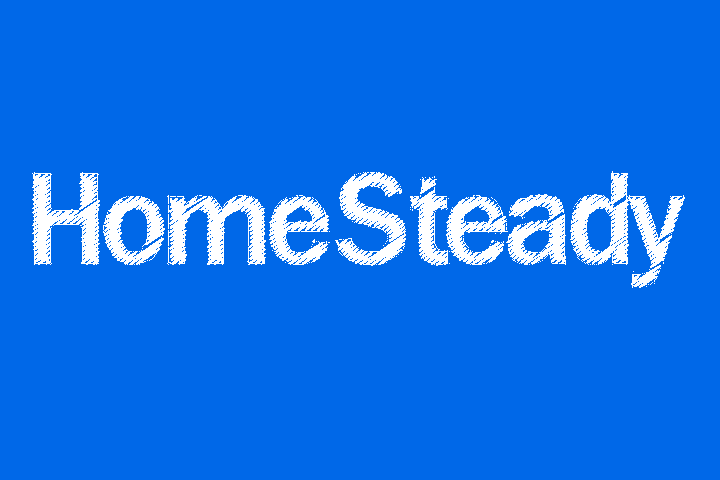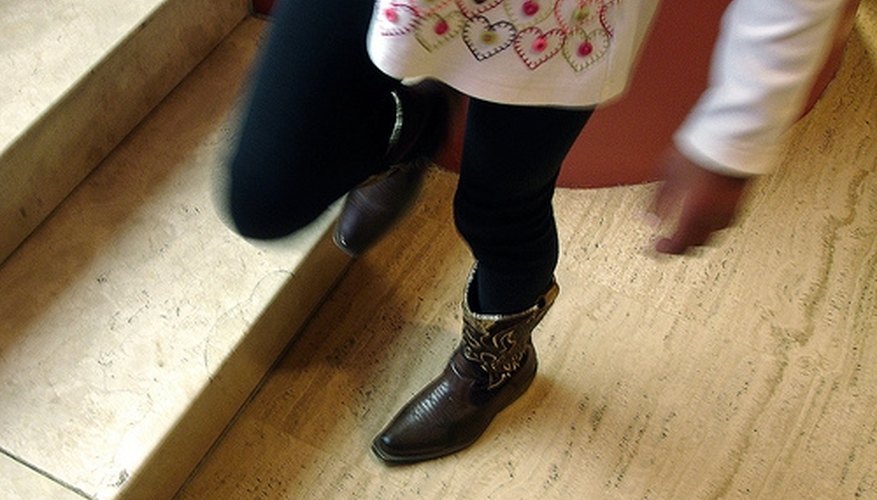 Dress boots should not be confused with fashion cowboy boots, or boots worn only for formal (nonriding) occasions. These include high-fashion cowboy boots with elaborate, decorative stitching, or those made of exotic materials. These are not standardized; they may have high heels or none at all, and shafts of any height.
Roper
Roper boots, on the other hand, have a lower heel, which makes them useful for those doing more walking than riding. Ropers have the lowest shaft of all Western boots, reaching just past the ankle, and a squared-off toe. Ropers were developed to provide cowboys the ability to rope calves, then jump off their horses to tie the calves up.
Other Options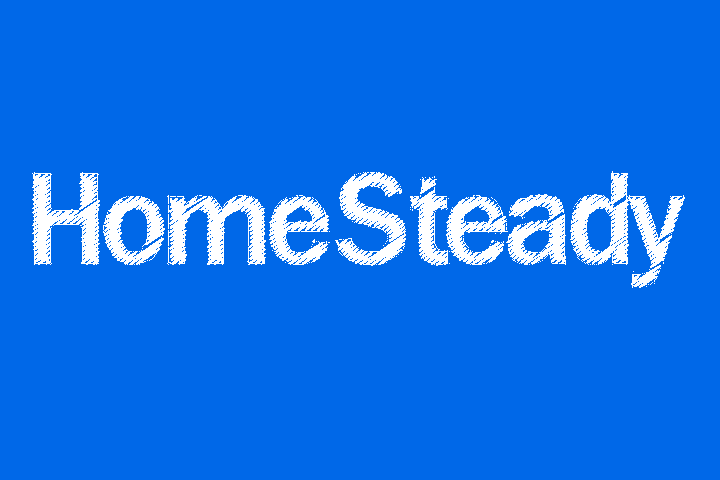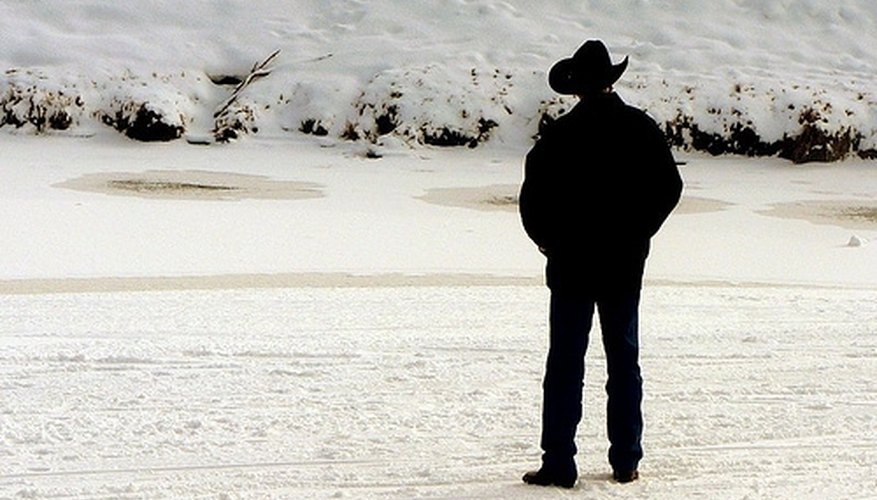 A pair of English paddock (or jodhpur) boots with laces serve a similar purpose to ropers. Since they expand easily, they're appropriate for children whose feet are still growing. A standard Western work boot is another alternative to a roper. This boot has a treaded sole and a lower heel, though the shaft is of standard height.