The Advantages of Vinyl & Fabric Vertical Blinds
There are many choices for window treatments but vertical blinds remain popular as simple, economical solutions for a variety of windows, particularly sliding patio doors.
Advantages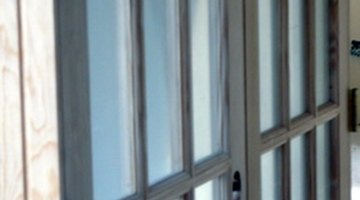 Both vinyl and fabric vertical blinds are durable, easy to install and economical. Should vanes break, they can easily replaced. Tilt wands and pull chains make vertical blinds versatile for controlling light and privacy.
Vinyl
Vinyl vertical blinds have evolved over time. Made from Polyvinyl Chloride (PVC), they are available in a broad spectrum of colors, textures and pattern. They can be quickly cleaned with a damp sponge and are one of the most opaque products available.
Fabric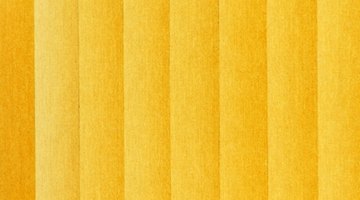 Fabric vertical blinds provide a more stylish look. Since vanes are lightweight, they are often held down with weights or chains.
Solutions
To enjoy the opacity of vinyl and the style of fabric, products are available that combine the best of both. Vinyl vanes are grooved and lined with fabric insets.
Quality
Vinyl and fabric vertical blinds are available in a wide price range, from very inexpensive budget models to high-end treatments that are comparable to the cost of custom drapery.
Availability
For standard-sized windows and patio doors, ready-made vertical blinds are available in home improvement stores and online. For custom sizes or better fit, a window designer can assist in having blinds custom-made.
References
Writer Bio
Denise L'Hommedieu has more than 20 years of experience in sales and marketing. In that capacity, she has gained experience in many industries. Along with corporate writing, L'Hommedieu is a freelance writer who writes for eHow and SEOs for the web. She is also a digital artist.
Photo Credits
patio doors image by jimcox40 from Fotolia.com
vertical yellow background image by .shock from Fotolia.com
More Articles