Step 1
Hold your eyeglasses by the frame. Gently rub the sticky stain with a dry, microfiber cloth. Remove as much of the stain as possible.
Step 2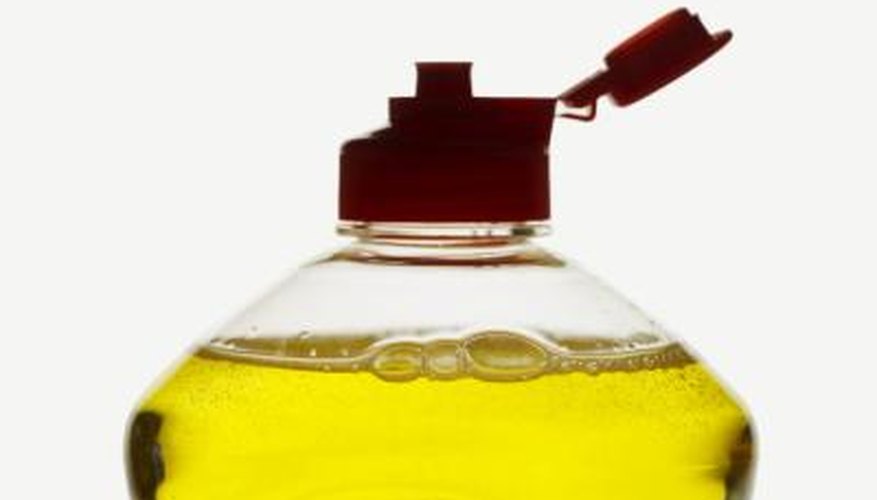 Wet the stained area with warm water. Apply a drop of dish-washing detergent to your eyeglasses.
Step 3
Rub the detergent into the sticky stain to gently loosen the stain-causing material. Rinse your eyeglasses with warm water to remove the detergent.
Step 4
Pour 1/4 cup of white vinegar in a shallow bowl. Add 2 cups of warm water. Submerge the stained area of the glasses in the bowl and allow them to soak for five minutes. This helps remove any remaining sticky stain.
Step 5
Remove the glasses from the bowl. Rub them gently with a clean cloth to remove the sticky residue and dry your glasses.
Things You Will Need

Microfiber cloths
Mild dish-washing detergent
1/4 cup white vinegar
Shallow bowl
Tip
Keep a microfiber eyeglass cloth with you to remove fresh stains on the spot. Store your eyeglasses in an eyeglass case between uses to keep them clean and dust-free.