How to Run a Chest Freezer on 12V
Home appliances, such as refrigerators and chest freezers, require household electrical power (120 volts AC in North America) to operate. However, if the need should arise, such as during a blackout, home appliances may be operated using a 12 Volt DC power supply in conjunction with a power inverter.
A power inverter is an electronic device that converts DC power to AC power. Depending upon the battery capacity, a battery and power inverter combination can keep a chest freezer operating for several hours.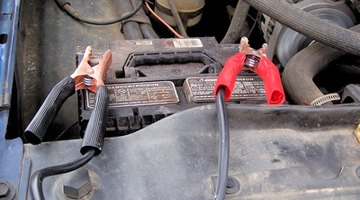 Step 1
Attach the red (positive) power inverter cable to the positive battery terminal. Attach the black (negative) power inverter cable to the negative battery terminal.
Step 2
Turn on the power inverter, and allow it to charge up for approximately 10 seconds.
Step 3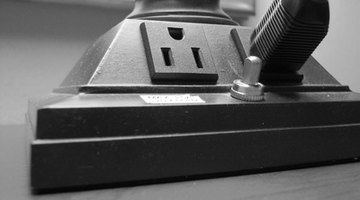 Plug the freezer into the power inverter electrical outlet.
References
Resources
Writer Bio
David Sandoval has served as a trainer and technical writer since 2000. He has written several articles online in the fields of home improvement, finance, electronics and science. Sandoval has an Associate of Applied Science in microelectronics from Northern New Mexico College.
Photo Credits
closeup of jumper cables image by Katrina Miller from Fotolia.com
outlet and cord image by jimcox40 from Fotolia.com
More Articles