Sink Setup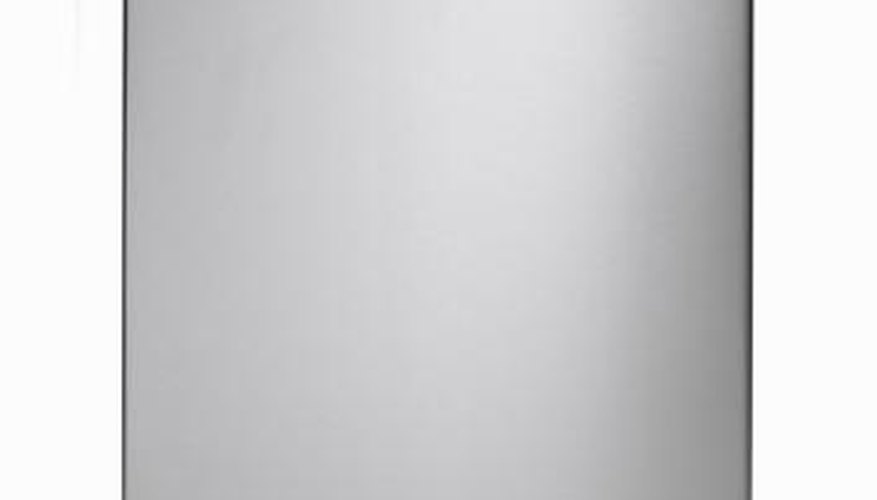 While new construction rough-ins are typically done by professional electricians and plumbers, some of the work can be done by you. The one caveat is running the electrical line for the dishwasher. If this has not been done already, it must be done by a professional electrician.
Step 1
Open the sink cabinet and look for the hot water pipe that connects up to the sink. If you are unsure which pipe is the hot water pipe, turn on the hot water and feel the pipe down below. The warm pipe is for the hot water.
Step 2
Turn off the main water line to the kitchen as well as the kitchen's power breaker. This is for your own safety and to avoid a mess with uncontrolled water flow.
Step 3
Remove the hot water access pipe at the joint under the sink and replace with a T-joint. Connect a copper pipe with a 3/8-inch diameter to the end going to the dishwasher. Tighten the pipes with a wrench until the pipes are completely clamped into place.
Step 4
Saw an access hole through the cabinet with a jigsaw directly in line with the copper pipe to connect the pipe to the water inlet valve. Saw a second access hole toward the bottom of the cabinet for the drainage access tube.
Step 5
Set the pipe through the hole for easy access.
Step 6
Install a hose ring for the drainage hose at the very top side of the cabinet with your drill and screws. It must sit as high above the garbage disposal as possible to prevent back-flow into the dishwasher.
Dishwasher Connections
Step 1
Slide the dishwasher halfway in to the cabinet with the bottom panel removed so that you can see all the connection lines.
Step 2
Plug the power supply into the power outlet under the sink.
Step 3
Run a flexible hose from the drain hose -- gray or clear flexible hose -- through the cabinet drainage access hole. Run the hose through the hose ring and over to the garbage disposal. Place the pressure fitting over the hose and dishwasher valve and tighten so that the hose is firmly in place.
Step 4
Place the hot water pipe through the hot water access valve under the dishwasher and tighten the compression bolt with a wrench until it is snugly squeezing the pipe.
Testing
Step 1
Turn on the power and water supply and run the dishwasher. Look under the dishwasher with a flashlight to check for any water leaks at each stage in the washing.
Step 2
Turn off the dishwasher and reinstall the access panel, place the screws back on each side.
Step 3
Slide the dishwasher into place and screw it to the countertop.
Things You Will Need

T-joint pipe
Copper pipe
Wrench
Jigsaw
Hose ring
Drill
Screws
Flexible hose
Flashlight