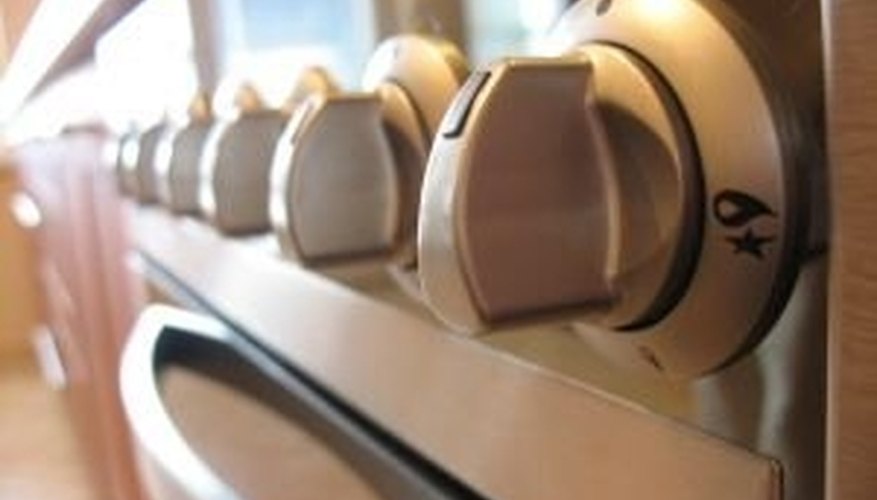 Buying the right stove for your kitchen goes far beyond finding one that fits within your budget. Stoves in all price ranges have many convenient features to consider. Take a little time to review the available features before buying a new stove.
Step 1
Determine whether to buy a gas or electric stove. If the house for which the stove is being purchased does not have a gas line to connect to the stove, then you should look for an electric stove, unless you decided to install a gas line.
Step 2
Consider the stove's dimensions. The last thing anyone wants is to purchase a stove that is too large to fit in the allotted space. It's important to have the measurements for both the stove and the area in which it will reside.
Step 3
Decide whether you need a stove oven combination or stove top only. If you're purchasing a stove that will be placed in a center island in the kitchen, more than likely you'll need the stove top with a separate in-wall oven. However, the more traditional kitchen designs allow for the stove top and oven all in one unit.
Step 4
Look for self-cleaning ovens. If you do a lot of baking, you will appreciate having a unit that self cleans.
Step 5
Choose a complimentary finish for the stove and oven. Gone are the days of olive green appliances. Thankfully, consumers can choose from common colors such as white, black and steel finish. When looking for a stove finish, take your other kitchen appliances into consideration. For a unified look--match the stove to the other appliances, such as the refrigerator and dishwasher.
Step 6
Compare stoves side by side. Websites such as Yahoo! Stores allow users to select several stoves and compare them side by side to analyze their features.
Step 7
Think about removal. If you're buying a new stove to replace an old one, make sure the delivery personnel can deliver and install the new stove while removing and discarding the old one.
Tip
Before going out to look for a stove, make a list of the features that are important to you. Don't let the salesperson talk you into something that isn't important to you.