How to Build a Raised Deck
A raised deck provides room for you to enjoy cooking, sunning and other outdoor activities without claiming usable space at ground level. The codes for constructing the foundation and framing are more stringent for raised decks than for ground-level ones, and it's worth a trip to your local building department office to check for requirements that may be specific to your municipality. It's best to use pressure-treated wood for the posts, beams and joists.
Footings and Ledger Board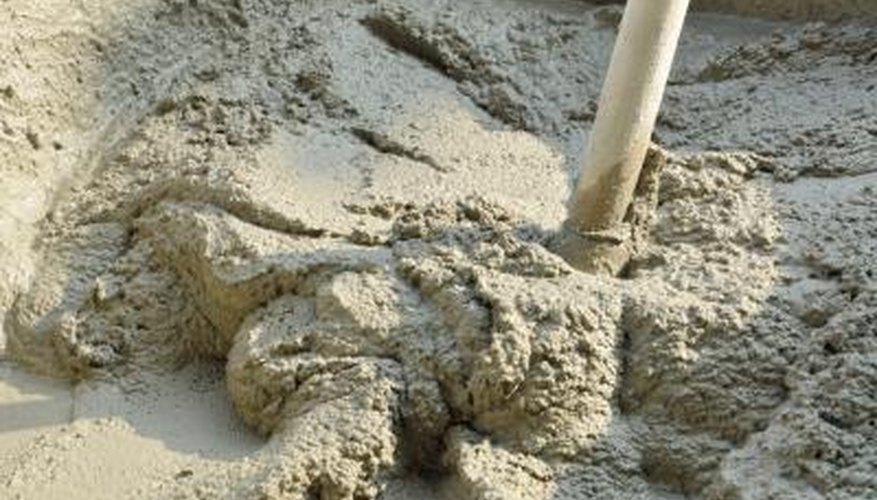 The footings provide a solid foundation for the deck and must sink below the frost line, which could be as deep as 48 inches or more in cold, northern climates. Posts can be buried in concrete, but they're less likely to rot if you mount them to concrete footings with post holders. A ledger board secures the deck to the side of the house. It must be fastened to the house framing -- not just the siding -- with lag screws or carriage bolts. Galvanized flashing connected to the house sheathing protects both the house and the ledger board from moisture.
Beams and Joists
The deck framing consists of beams, which sit on top of the posts and are secured by steel connectors, and joists to support the decking boards. Most two-by-six decking boards require a joist spacing of 16 inches or less to prevent sagging, and the joists themselves can span a distance in feet equal to 1 1/2 times their width in inches. For example, the maximum span of a two-by-eight joist is 12 feet, while a two-by-10 joist can span 15 feet. The rim joists, which span the perimeter of the deck, may need to be wider than the common joists if they have to support the railings.
Installing the Decking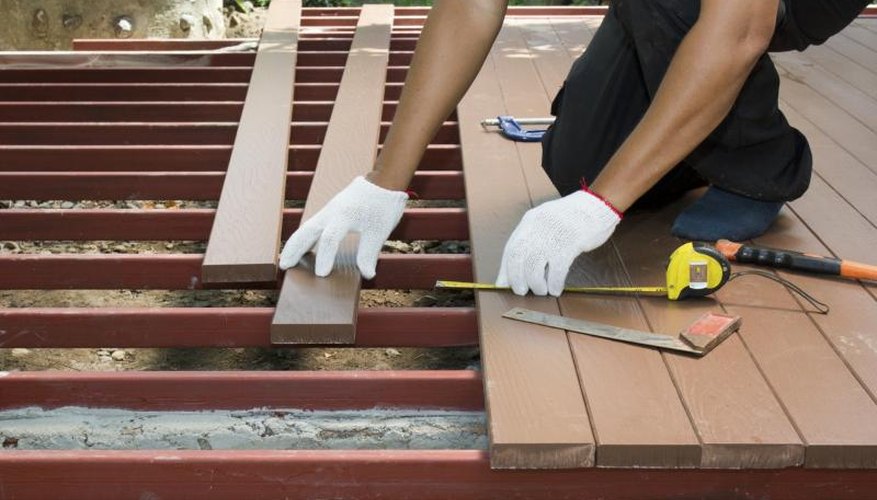 A wide choice of options are available when it comes to surfacing the deck; you can install composite or PVC boards, redwood or cedar ones, or you can use an exotic hardwood, such as ipe. Manufacturers of composite decking boards provide hidden fasteners that hook into grooves in the sides of the boards, but if you're installing wood decking, it's best to use 3-inch decking screws. Driving two fasteners into each board at each intersection with a joist prevents curling. No matter which material you use, it's important to maintain a uniform spacing of about 1/4 inch between boards to facilitate drainage and prevent rot.
Railings and Stairs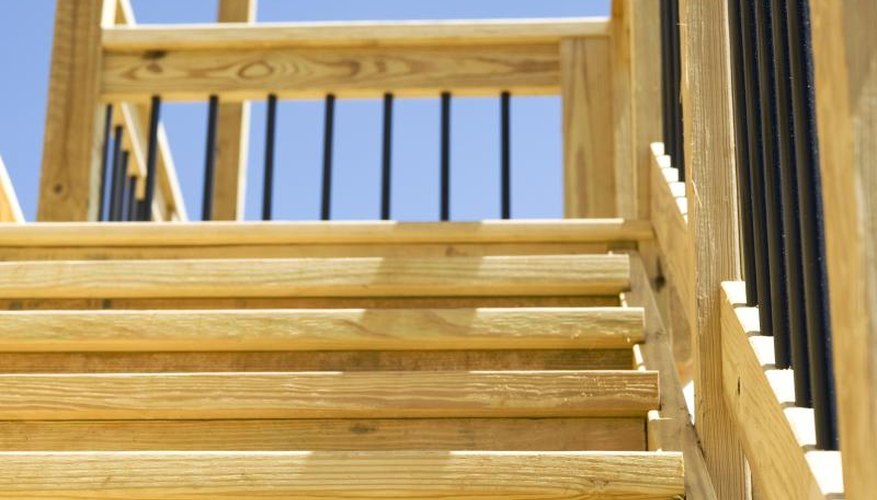 The minimum stair width allowed by the International Residential Code is 36 inches, the minimum tread depth is 10 inches and the risers can be between 4 and 7 3/4 inches. Plan the stairs carefully to ensure that all the steps are exactly the same. Any deck more than 30 inches above grade must have a railing, which must be at least 36 inches high. Not all railings need balusters -- for example, you can choose a glass or woven branch railing -- but if your railing has them, they can't have more than 4 inches of space between them.