How to Build a Twin Size Platform Bed
Platform beds are stylish, modern alternatives to expensive furniture. These beds, which are basically boxes stacked upon each other, can be designed with or without headboards and can be easily modified as children grow up. Storage or trundle beds add versatility in apartments and small rooms. Build a twin-sized platform for small children or teenagers to use as day beds and top it with a standard mattress, foam mattress or futon. Or use a "Bunkie board" as a platform and just add legs.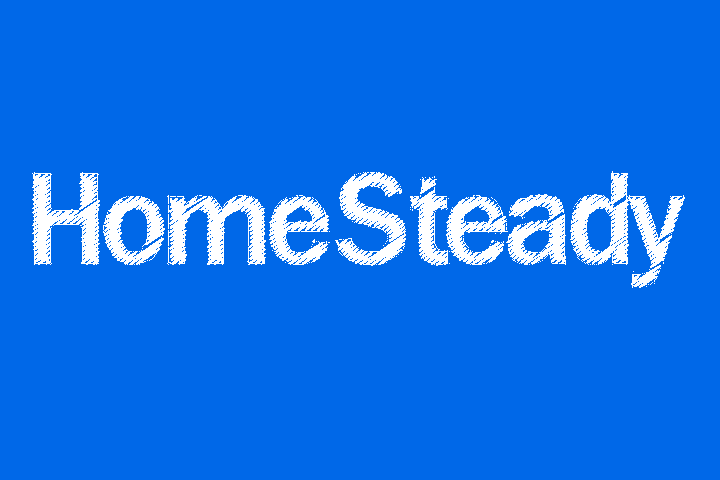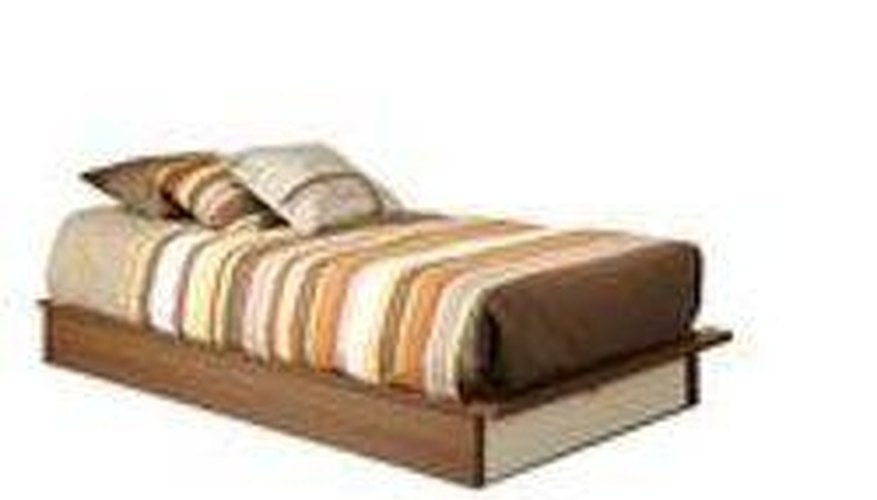 Build the bottom box with 1-by-10 inch boards and the platform with 1-by-4 inch boards. Since you're placing the boards on their sides, you have a height of 14 inches. Add two 1-inch thick pieces of plywood. Finish with a 4-inch thick mattress and your bed will attain a height of 20 inches. This is a comfortable distance for an adult but you may wish to use shorter sides for a child's bed or build only the 10-inch tall base box. Add the platform later as she grows.

Build a base box by standing head and foot lumber on their sides and attaching them to the sides using L-brackets or wood corner blocks. Cut three or four brace pieces out of the same size lumber but cut them 1 1/2 inches shorter than the head and foot because they're going between the sides instead of across them. Attach the braces with screws and L-brackets inside the platform. Put wood glue around the top of the base sides and braces and top with 3/8- to 3/4-inch thick plywood or MDF cut to fit the top of your base.

Make the sides and ends of a platform at least 4 inches larger all round if you're topping the base. Whether you end up with just the base or a base and platform, its top surface should be a few inches larger than the width and length of the mattress. This provides room so that the kids don't stub their toes. Again, start with the boards on their sides to form a box, attach corners with L-brackets and set in slats to brace it. Lift the platform on the base before adding the plywood or MDF deck. Check that all braces for the platform rest on the base. Attach each brace to the deck below with L-brackets and deck screws. Put glue on top of the platform side and braces and set the plywood down gently. Screw the deck to the braces with deck screws. Sand all edges.

Mark a 38-by-75 inch rectangle around your mattress. Rim with 1-by-1 inch pieces to make guide rails to keep the mattress from shifting. Attach these guides with finish nails and sand them carefully to prevent splinters. Sand all edges until smooth and round corners if the bed will be used by children.

Attach headboards and footboards with L-brackets or bolts or use a short, unfinished bookcase as a head board. Finish using stain, paint or varnish. For a posh platform bed, upholster platforms with quilted fabric or fabric over foam. Refinish or reupholster as the bed's owner grows up or it's used in other rooms.
Things You Will Need
Pencil and paper
8-by-4 foot sheets of plywood or MDF
2-by-4s and other lumber for facing and bracing
Deck screws
Wood glue
Screwdrivers
Drill to start screw holes
Circular saw
Measuring tape
Finish nails and nail set
Headboard and footboard (if desired)
Tip
Glue boards before attaching with screws--it makes a better joint. Some platform beds are built using slats and "bunky" boards--upholstered boards that replace box springs. Lay three or four boards on their sides across the board for "legs" and reinforce with 2-by-4 inch braces offset down the middle to make an easy platform bed. If you want a base with storage drawers, cut openings and build drawers to fit. Substitute 2-by-4 inch lumber for the wider braces and place them on both sides of each drawer opening to double as runners for the drawers.
Warning
Round corners for safety on children's beds. Large overhangs are not advisable for children's platform beds since they provide a place to hide (and lose things) and openings under the platform may be large enough for a child to get his head stuck in.