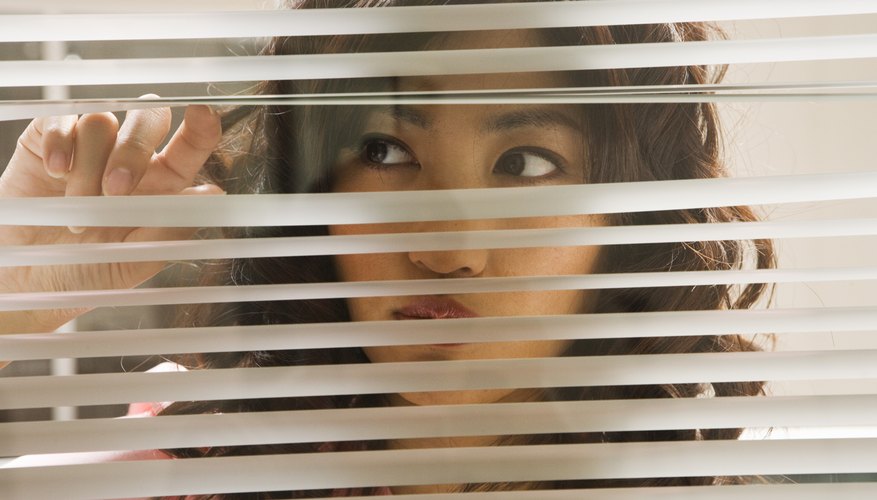 Mini blinds are the same, except the slats are more narrow. They are easy to mount, keep sunlight and peeping eyes out, allow sunlight in when you want and come in an endless array of styles and colors, and are usually made of wood, bamboo and plastic. Install them yourself in about 20 minutes per single window.
Step 1
Determine the size of blinds you need. Measure the width and length of the inner window frame.
Step 2
Position a bracket in the upper left corner of the window frame. Be sure the opening into which the top of the mini blind will slide is facing forward. Screw it in place. Do the same with the bracket in the upper right corner.
Step 3
Measure to find the center of the window, at the inside top of the window frame. This is where you will install the middle support bracket. Screw the bracket into the inner frame with the opening facing forward.
Step 4
Slide the mini blind top into the corner brackets and the support bracket in the middle. Slip the face plates the slots of the corner brackets to close off the opening. This will hold the blinds in the brackets.