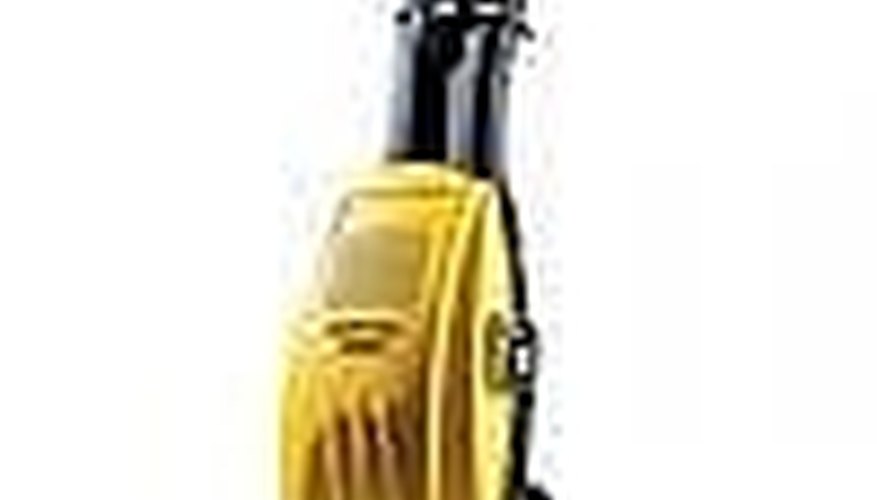 Pressure washers are also useful to prep large, difficult areas like the sides of your house so it is ready to paint or for cleaning a large deck. If you want to buy your own pressure washer, here are some of the more recommended machines to help you buy the best pressure washer for the best price.
One of the most consistently high rated pressure washers is the Karcher K 5.93 M. Coming in at a price of $280, this one reviewed well as being one of the most quiet, well balanced and comfortable to use portable models. As an electric pressure washer it is limited by the length of the cord and is not as efficient at removing difficult stains as the heavier-duty gas models.
The Karcher G 2600, at an estimated $400 sales price, was also highly recommended by Consumer Search. This one is a medium priced gas pressure washer with a brass head pump and an assortment of nozzles. Although it does not meet the California emissions standards, it stands up to most not-too-demanding jobs and has a number of handy features.
Pump Review gave the Maxus Prosumer 2750 PSI Pressure Washer w/ Honda GX & CAT a five star review. At an estimated price of $900, this one can handle all the jobs of the big boys. It has a good assortment of spray heads and it comes with a great introductory video according to AskTheBuilder.Com.
The Craftsman 2700 MAX PSI, 2.3 MAX GPM, Briggs & Stratton Powered Pressure Washer got good ratings from Sears reviewers. Although some thought it handled a little stiff, this gas model did a good job of cleaning. At an estimated $400, it might need additional nozzles, but it is very easy to start for a gas washer and customers were pleased with its cleaning ability.
Priced at about $125, the Sistema GT11 pressure washer got good reviews from customers on Amazon.com. This one is somewhat of a lightweight model with the usual cord length restrictions of an electric power washer. Not for removing concrete stains, it is a good economical model that is useful for cleaning cars, outdoor furniture and other items.
These are just some of the reviews that offered the best pressure washers at the best price. There are many more to choose from. For more information on how to buy the best pressure washer, please check the links listed below in the Additional Resources.